2020 Rapid Red/black 2011 Kona Blue/white
Well, here is my second go at this thread since the first attempt was a total loss when I submitted it on my iPad. (&%$#@$%!!!!!)
First off, a big thank you to my good friend Joe Hardage for coming down to TX to help with the install. He did most of the wiring and a good chunk of the plumbing. He will chime in later with more info on the install.
Another thank you to BJ and VMP for providing a great product at a great price.
Now for the details:
Some helpful resourses:
Video VMP did showing install on a 2013: (very helpful)
https://www.youtube.com/watch?v=PZStkVMLUO4&desktop_uri=/watch?v=PZStkVMLUO4&app=desktop
AFCO dual fan HE install instructions: (2007-2009 first 1/2 2010+ second 1/2)
http://www.vmp-tvs.com/justin/instructions/Afco 80280pro.pdf
VMP TVS and Dual fan HE install instructions: (HE on page 26)
http://www.vmp-tvs.com/justin/instructions/VMP-5L TVS Kit Revised 9-13.pdf
Preinstall thread (Goose and Hardage TX fun!:
http://www.fordgt500.com/forums/showthread.php?t=53050&highlight=Goose+hardage+tx
OK, here we go:
1. Get the car in the air: (instructions said to remove front tires – not necessary) Also, disconnect the battery!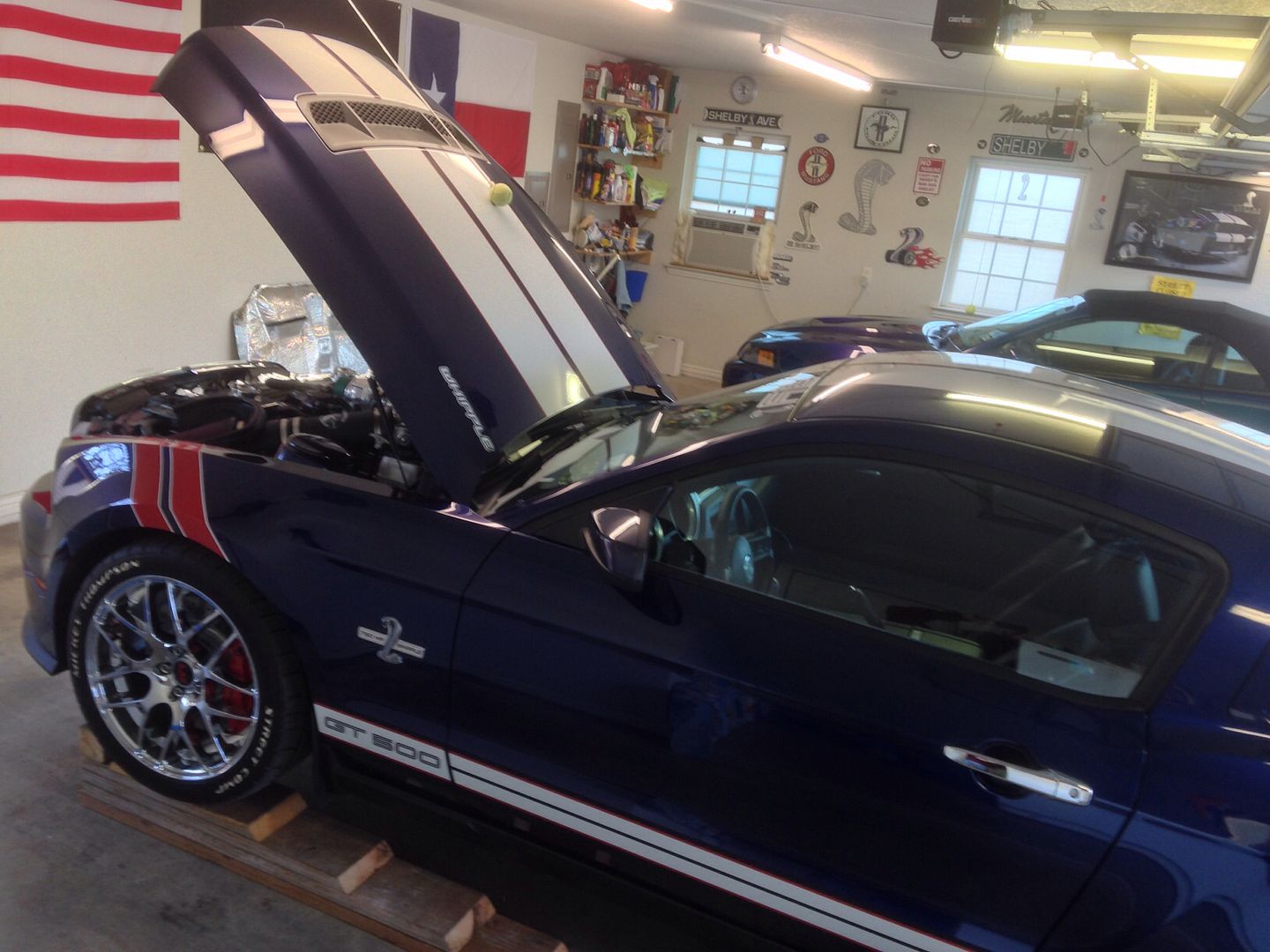 2. Remove radiator cover
3. Remove lower engine splash guard. This is the large plastic piece aft of the splitter. The splitter stays attached to the front clip.
4. Remove 6 screws from the front side of the front wheel well bottoms. (There is some bending of plastic to get the front facia removed around these parts)
5. Unclip the 3 electrical connectors from each side of the front clip. (fog lights, turn signals and parking lamps.
Also unhook ambient temp sensor from front clip:
6. Grab corners of the bumper next to the wheel well and pull outwards to unsnap the clips retaining the bumper (the scary part):
7. Remove 2 bolts at the top/front holding your front clip on.
8. Lift entire front clip (including splitter) up and forward - off of the vertical guide pins at the front/top. Set the entire unit aside. It is stable on the splitter: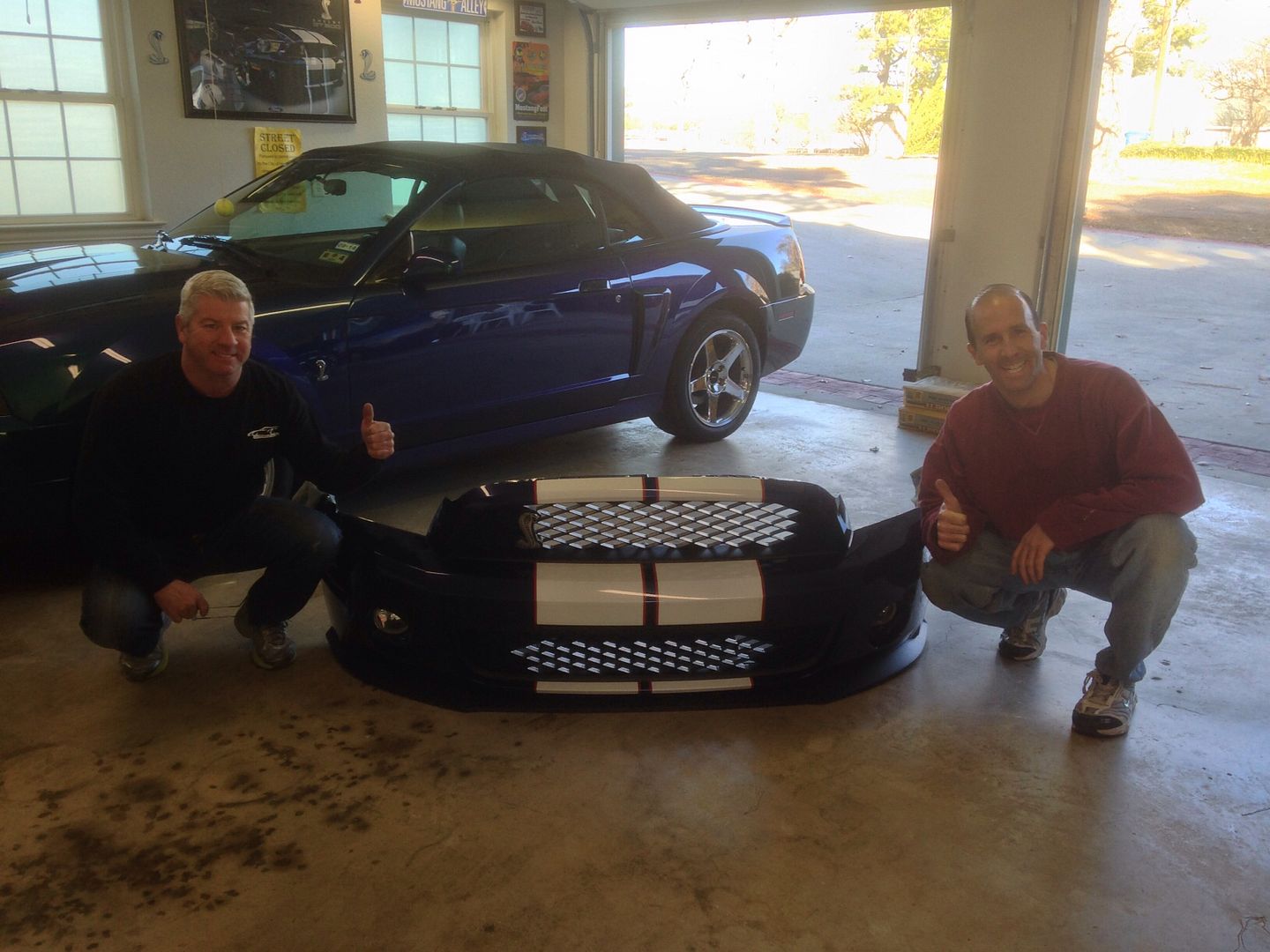 9. Grab the foam bumper cover and pull straight out to free the 4 plastic clips: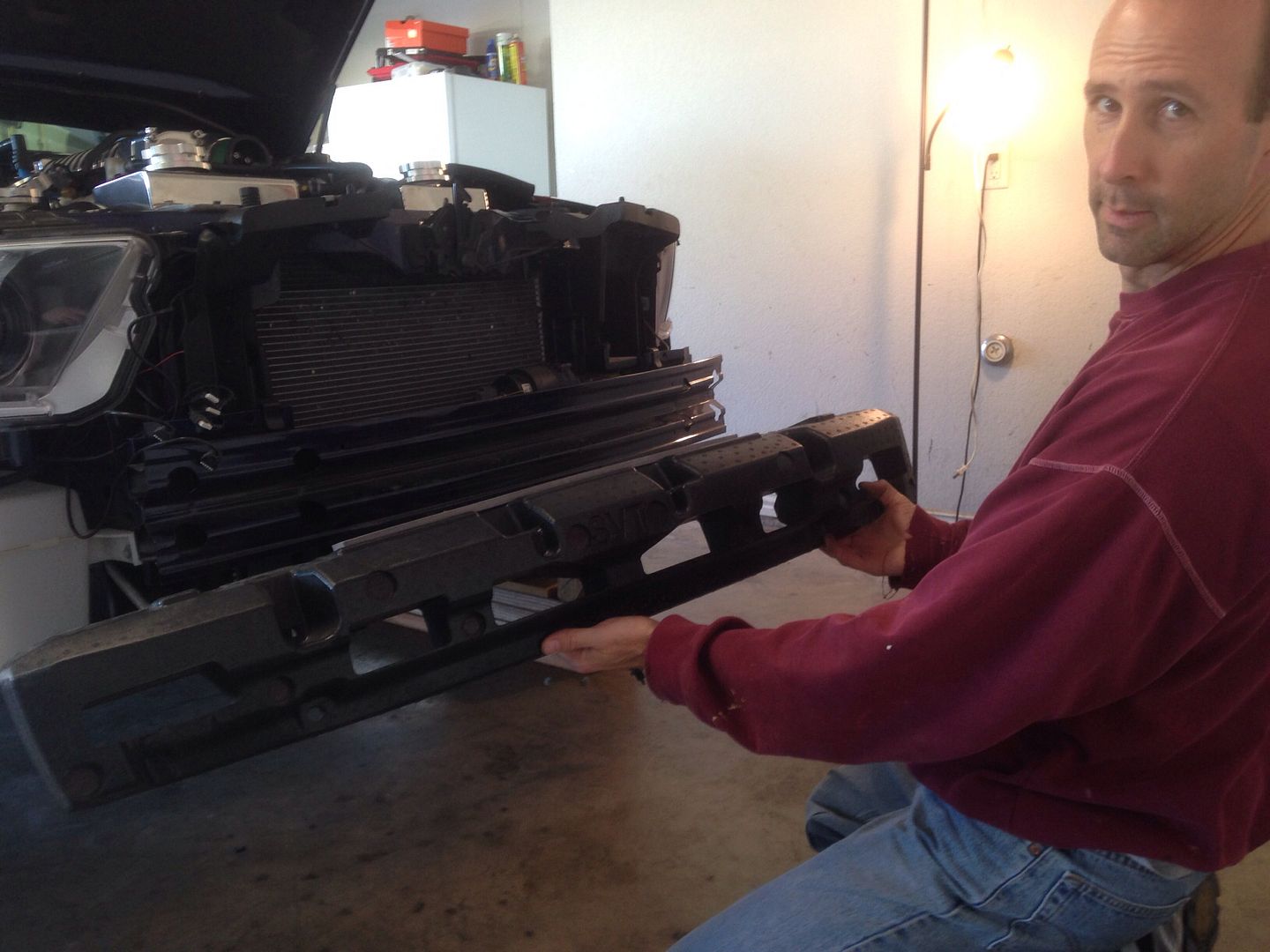 10. Drain the coolant from the heat exchanger by removing the lower hose on the passenger side: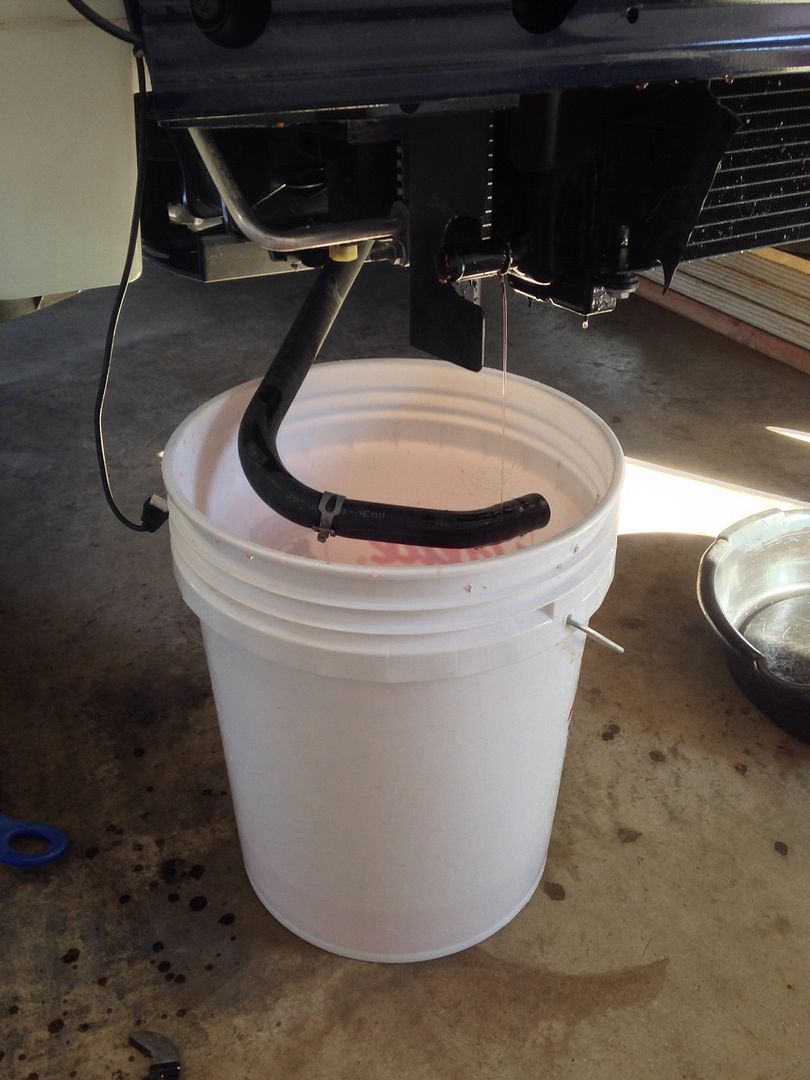 Disassembly took about 1+15 taking our time and hurling jokes and insults at each other.