I'll get the numbers once folks get back to work next week. I can't remember exactly how many but it's no where near the 500 per year they did once the program was fully launched in 2017 and transferred to Tuscany. Keep in mind a buyer who special ordered anything from Shelby could chose a CSM number for a price. I'll follow up once I have the numbers. My understanding is that they weren't "production cars until 17".
I can say for a fact, that Shelby currently has replacement 2015/16 Super Snake wheels as shown below (in Black), not available to the public but for replacement on Super Snake owner cars.........Those are not the wheels that are installed on the 2017+ Super Snake............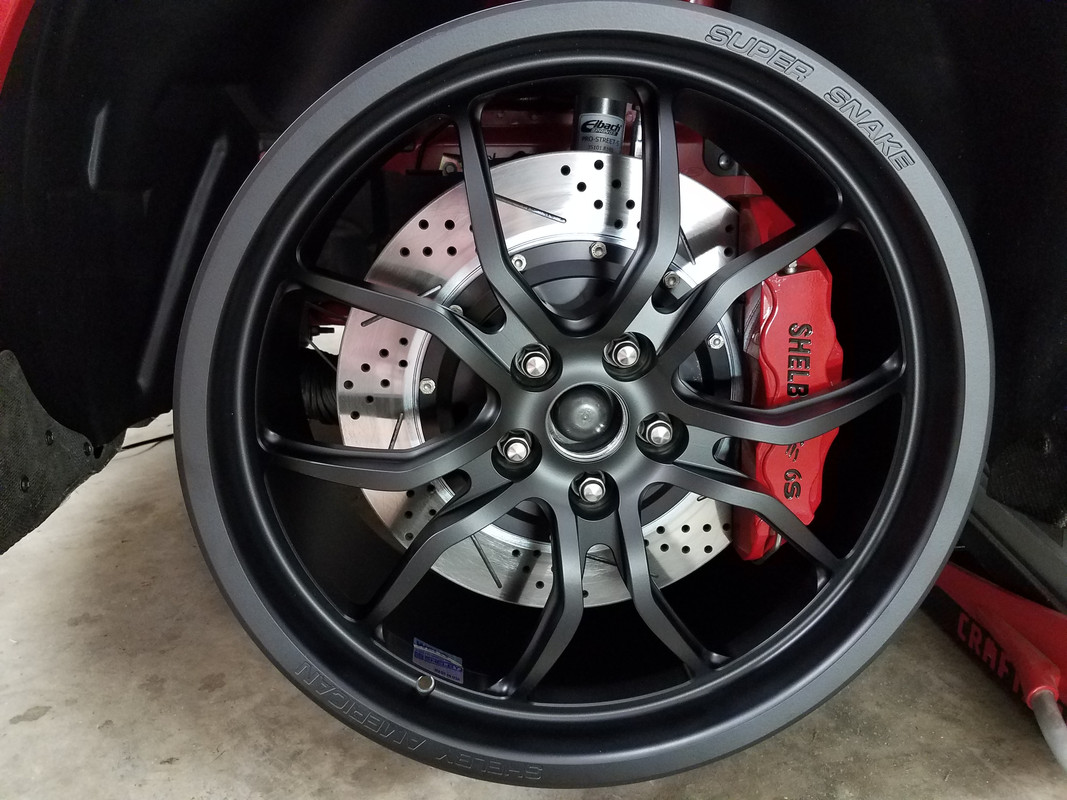 The replacements sets of the Brushed Alum. 2015/16 wheels was down to two 9.5" fronts and two 11" rears last I checked....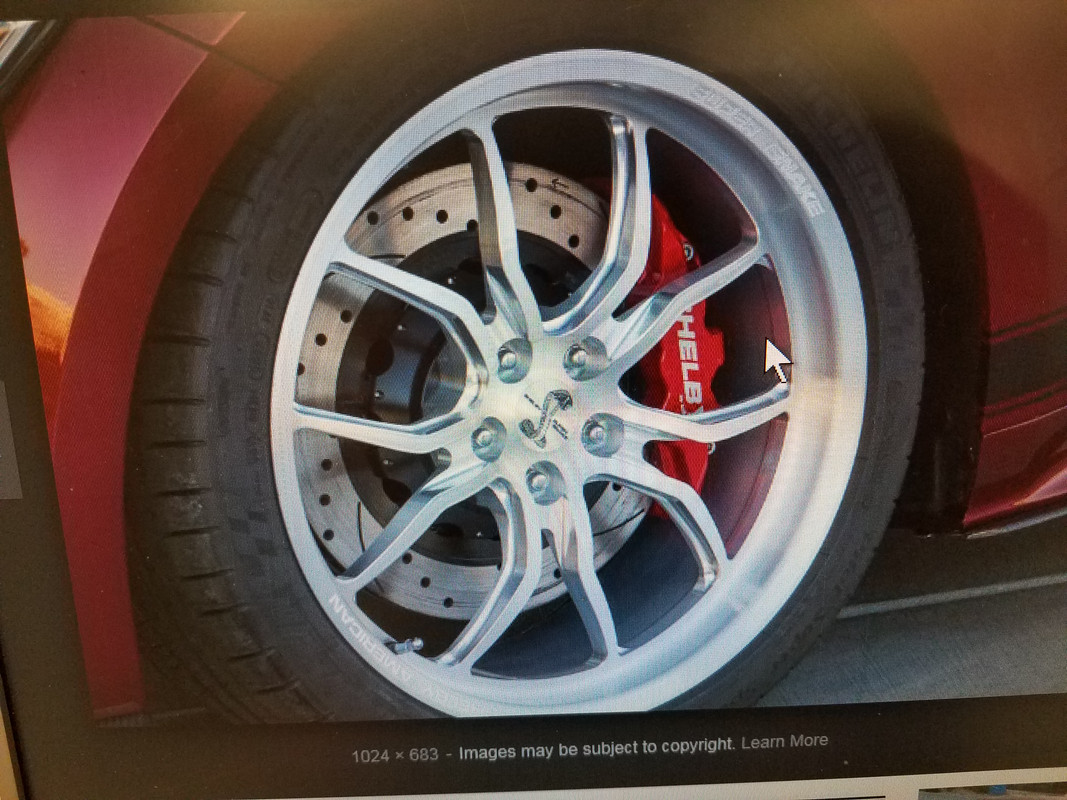 The thing that SUCKS!?!?..........Those WELD wheels shown above, with the "SUPER SNAKE" engraving on the lip do not fit the Shelby/Baer 6S rear calipers on the earlier Super Snakes, like not even close, so it requires buying four of the 9.5" fronts, which do fit the Baer Extreme 6S front and rear, and have Eric Vaughn widen two 9.5" to 11". Eric has two 2015/16 fronts of mine right now and I spoke with him Tues. they may be the last two 20" wheels that he widens as he is scaling back his business of widening and he had two 20" hoops left in stock to use on my 2015/16 Super Snake wheels.....................I have been working on this project for a couple of years, first on a Black set of 2015/16's and now a second Black set that in the end will be Stripped of the Black, Brushed and Cleared as shown in the second picture above.......
Below are the Shelby Super Snake center caps, both 2015/16 and 2017+ in Black and Polished.........2015/16 is on the bottom, 2017+ on top.......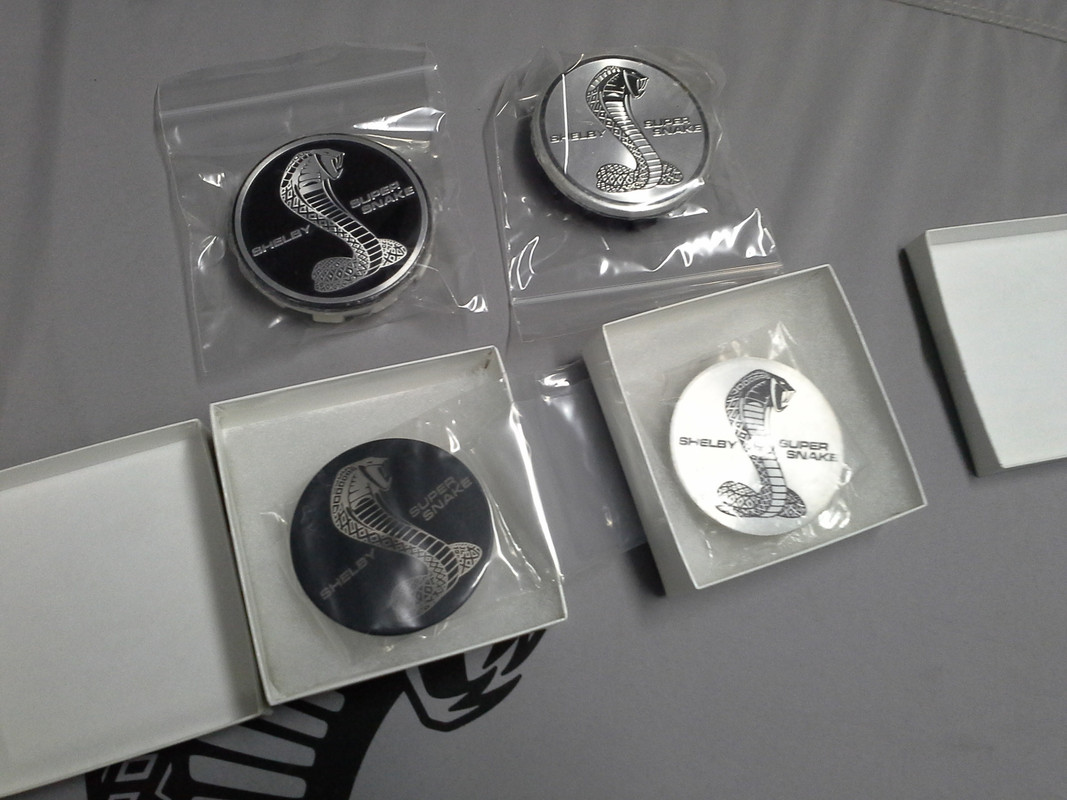 R