After installing the 08 balancer it was time to install the TVS & the FRPP CAI.
I disconnected the battery first . (The FRPP directions tell you to disconnect the fuse to the fuel pumps then start the car to burn all the fuel in the lines and dissipate the pressure.) I didn't do this as the car had been sitting for over a week without starting so I figured the pressure was down . As it turned out I was right and there were no issues,
Then I removed the strut tower brace by removing the two bolts on each side.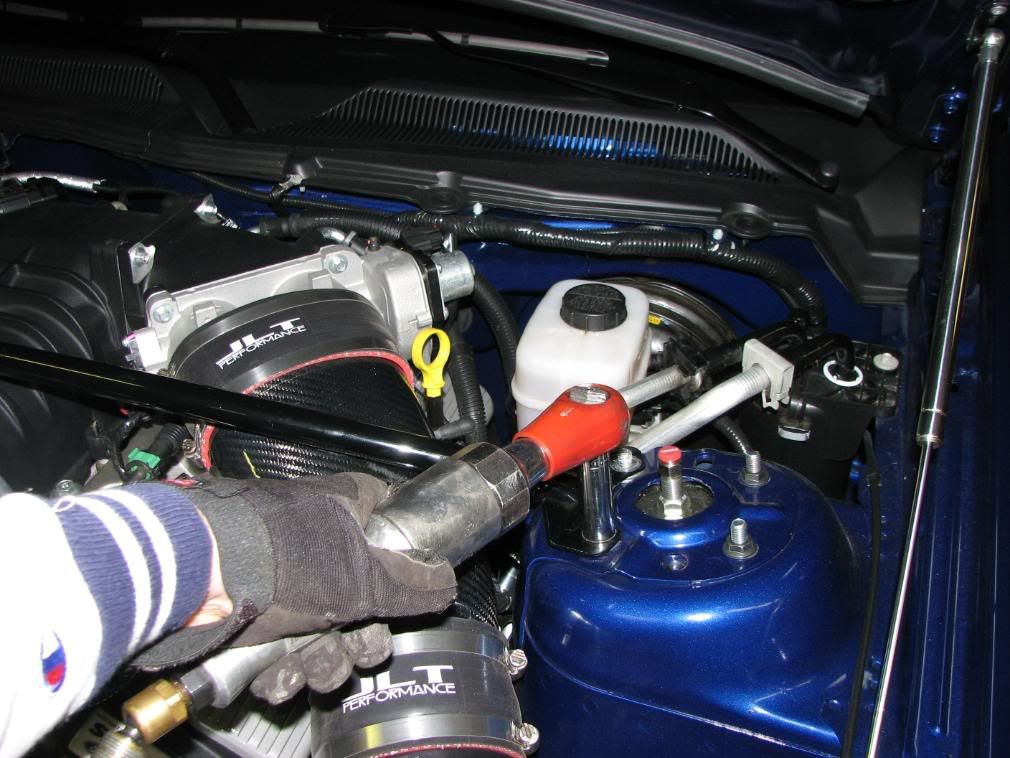 Next I disconnected the various wire connectors on the drivers side. Be sure to slide back the safty locks 1st so you can release the clips.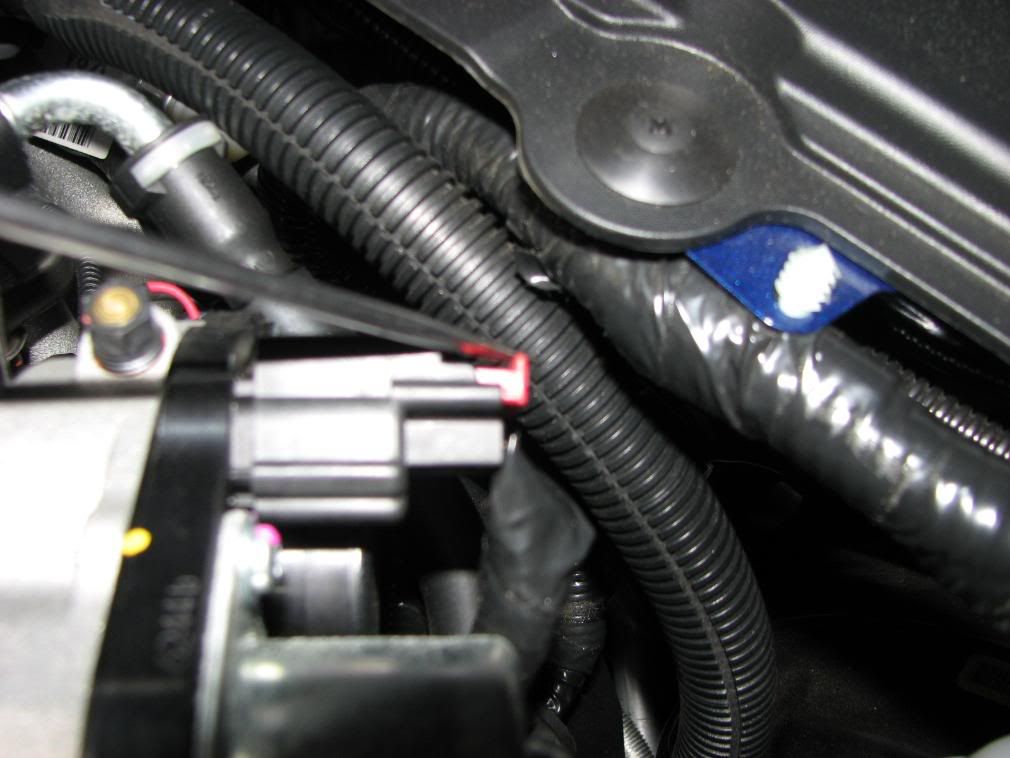 Next I removed the CAI tube and assembly.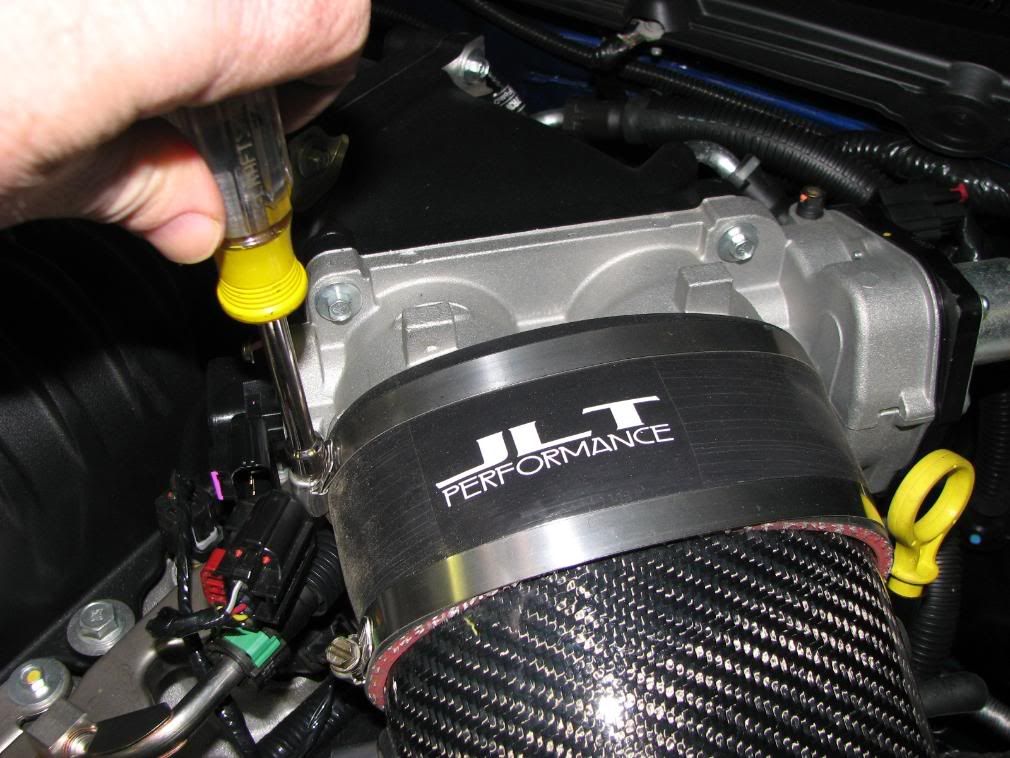 Then disconnected the booster and ventilation vac lines from the housing.( you need a tool to release the lock. )
Then proceeded to remove the TB held on by 4 bolts.
Some oil had entered in on the back side of the TB near the DBW controls where the Vapor evac system line connects.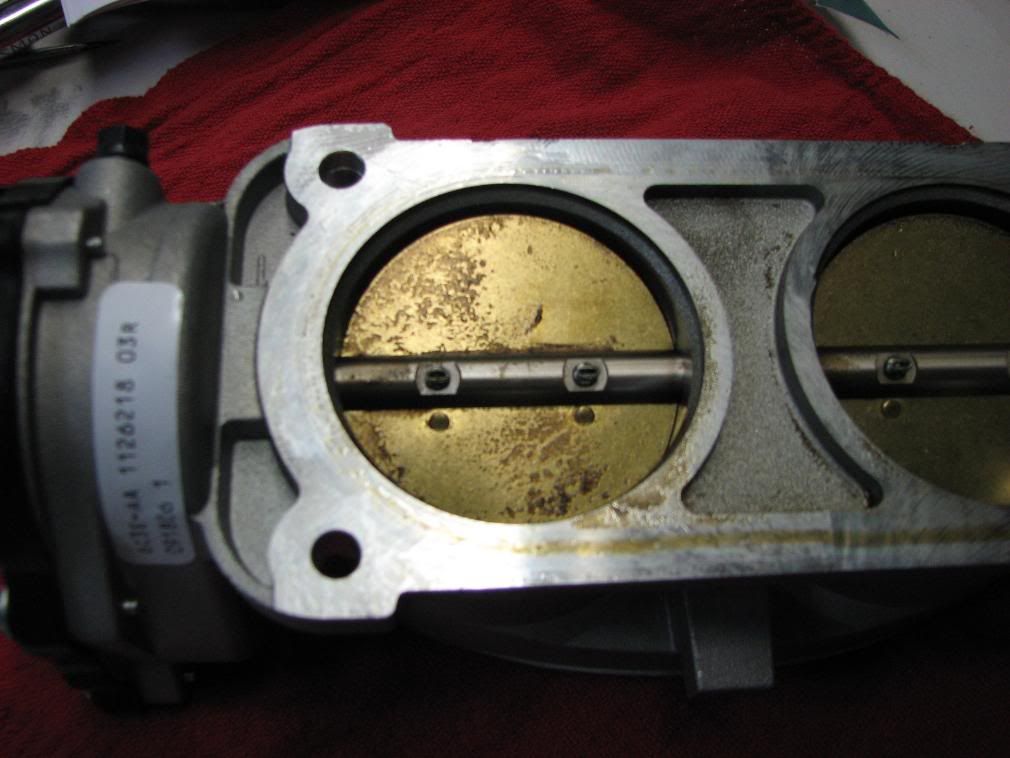 A bit more oil also entered in the plenum between the TB and the blower housing where the brake booster line and the PCV line connects .You can see why it pays to change the oil often to keep it clean.
Now on to the passenger side.
Disconnect the vac lines from the EGR then remove the two bolts holding the EGR to the housing . (Be careful not to lose the SS gasket as it must be reused.) I didn't disconnect the main EGR tube at this time ( more on that later)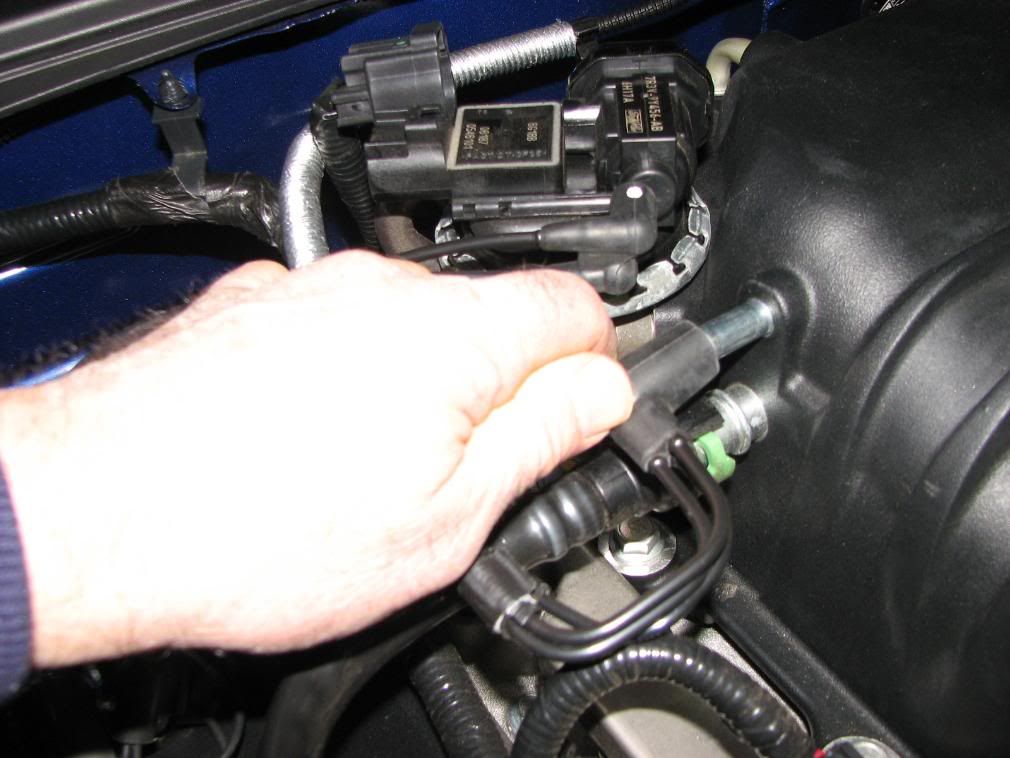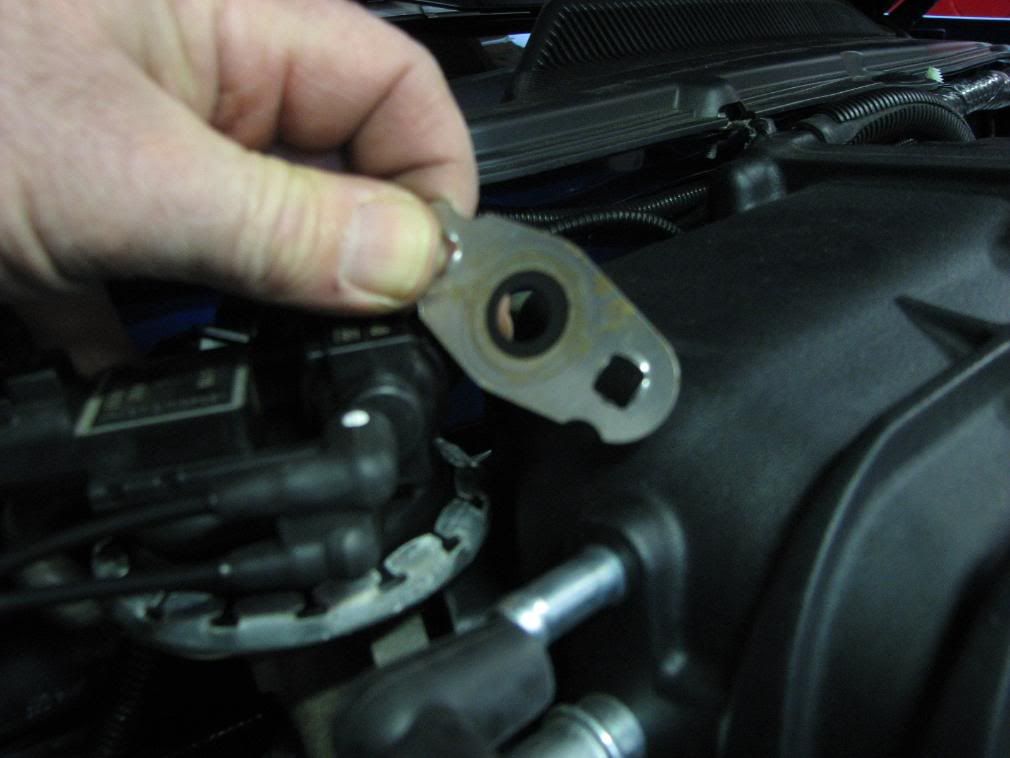 There is another vac line in the rear of the blower housing that must also be disconnected.