This is an easy mod for those who haven't done it yet.
This stiffens up the Torque box area of the car and ties in the front LCA mount to the frame rail.
The Steeda torque box bracing.
It is a bolt on mod, but they do recommend having it welded on.
I will be welding it later.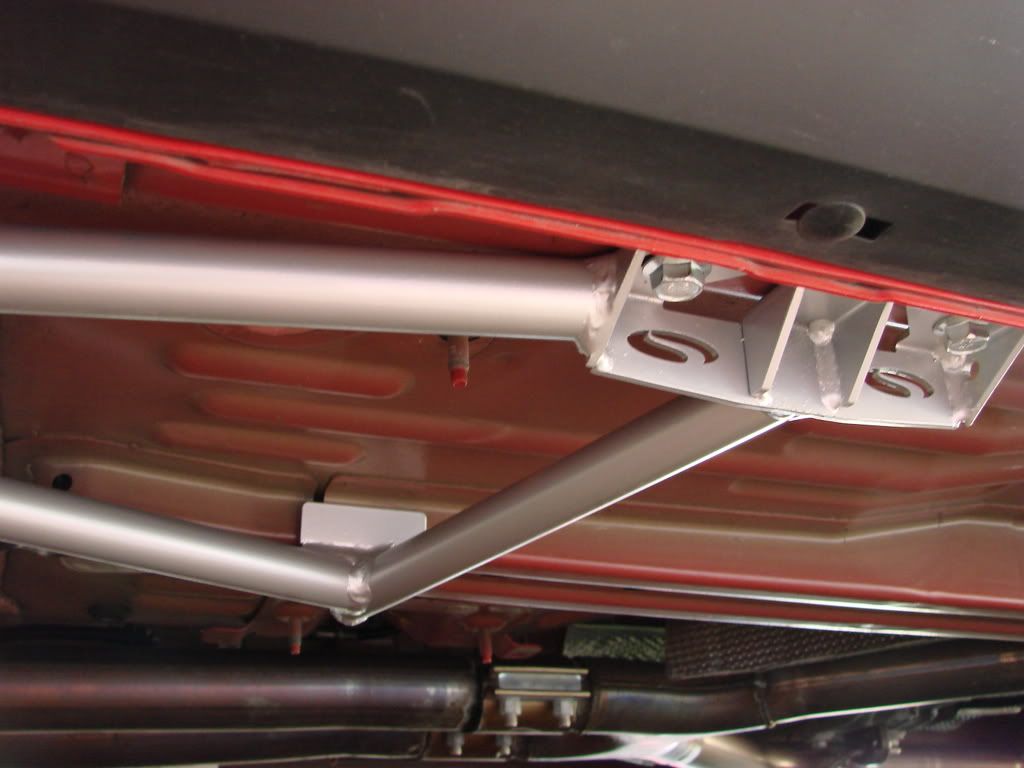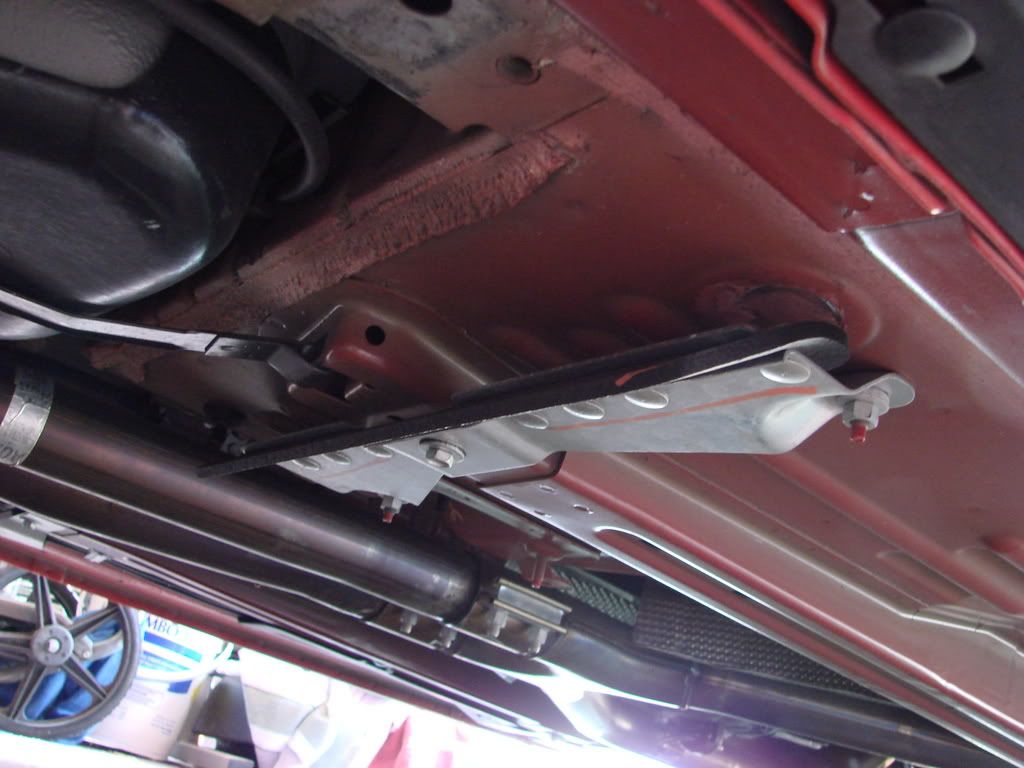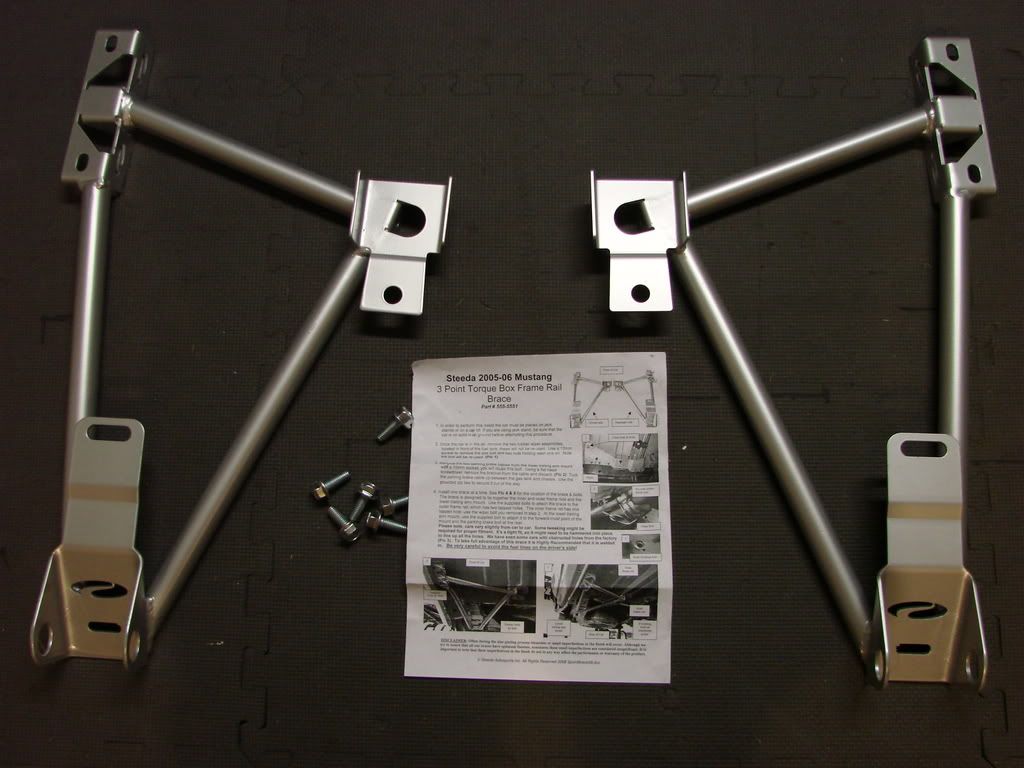 Left over parts...factory wipers. Not sure exactly what these are for...