Discussion Starter
·
#1
·
Many lost interest in the BIG BAD 3.4 Whipple blower because they didn't want to remove their strut tower brace, lower their engine, or replace the stock hood. Well, not availible yet, but soon the 2.9 Whipple blower will be released and will solve the strut tower, lowering the engine, and hood issue as well as give you big efficient horsepower.
After speaking with Dustin for months about the 3.4 and the 2.9 Whipple Blower. The 3.4 is a mean blower for sure, but the 2.9 lil brother will be just as mean making some amazing numbers.
Here is pictures of the 3.4 & the upcoming new 2.9 Whipple Ford Racing blowers.
Here is the new 2.9 Whipple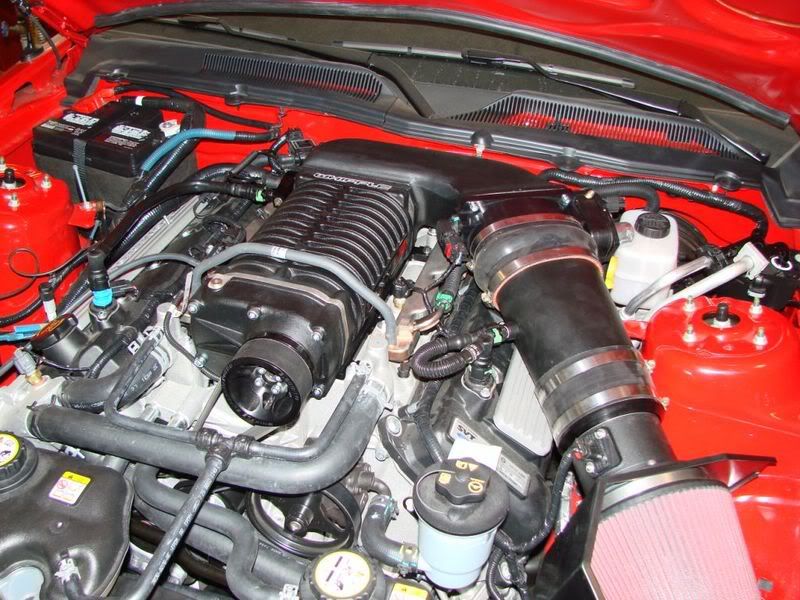 Here is the existing 3.4 Whipple
Enjoy