2020 CFTP Red! 2011 Kona Blue
Congratulations to
@Norton
for being FordGT500's March 2018 ROTM! Here is his story and his beautiful 2013 black stallion!:
I've had a passion for cars for as long as I can remember. My first was a '69 Camaro that had been my grandfather's. Nothing special - just a stripped-down base model, with a lot of sentimental value.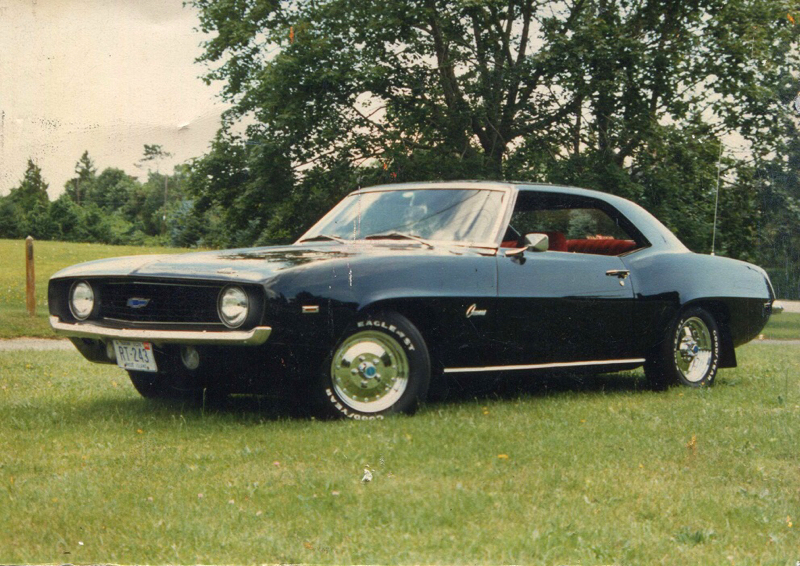 As a high school student in the mid-80s, I was smitten by the Fox Body Mustang GT. Following college graduation and receiving my commission into the Air Force, I bought my first Mustang - an '89 LX 5.0 Hatchback. She was my unmodified daily driver for eight years, during which time we logged ~70K miles together.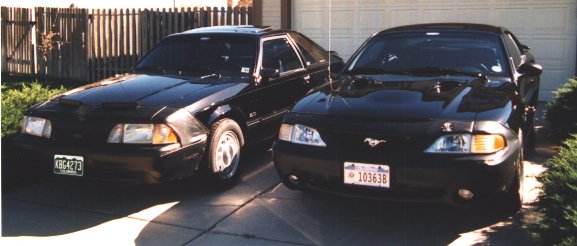 The next chapter began in late-1996, when I decided to test drive a '97 SVT Mustang Cobra. I expected to solidify my belief that upgrading was "unnecessary." It didn't. I ordered one, opting for delivery the following spring. She was an unmodified garage queen for 15 years, during which time we logged ~60K miles together.
Throughout the whole time, I'd kept my '69 Camaro, hoping to eventually restore her into a show (and occasional race) car. Unfortunately, she'd spent her life outside and not far from the Atlantic Ocean. The story there is obvious. When faced with buying/building a new car, one part at-a-time, I was forced to admit the end result would no longer be my grandfather's car. During the ensuing period of mourning, I was fortunate to channel surf across Part III of Velocity's 2012 mini-series about Carroll Shelby, which featured a GT500 Super Snake. This was the beginning of my Shelby "story."
Selling my '69 Camaro and '97 SVT Mustang Cobra made way for a '13 Shelby GT500 Coupe. Originally ordered from Phil Long Ford (Chapel Hills) in Colorado on 18 Jun 12, my order dropped from "#1 of 3" to "#3 of 2" on 19 Sep 12. This forced me to cast a wider net for the car I wanted, from an honest dealer. Thankfully, I found Whitney's Value Ford in Elma, Washington. My son and I flew to Seattle to take delivery.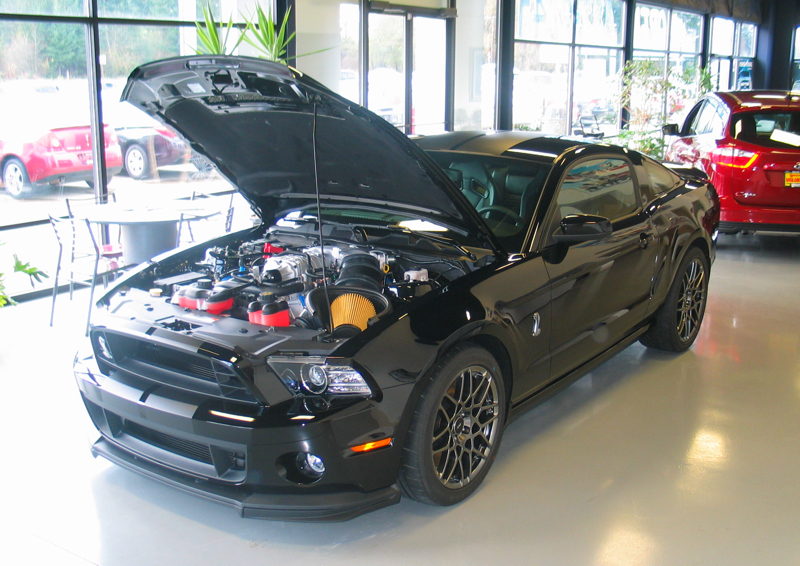 The staff treated us like royalty, giving me all their 2013 MY GT500 promotional materials (since I bought their one and only allocation) and taking pictures as we drove her off the showroom floor. We made our way home over the next few days, traversing Oregon, Idaho, Utah, and Wyoming on our way back to Colorado. Aside from some inclement weather in eastern Oregon and western Wyoming, it was a great road trip and a good way to break her in. Since then, I've spent a lot of time (and money) making her mine.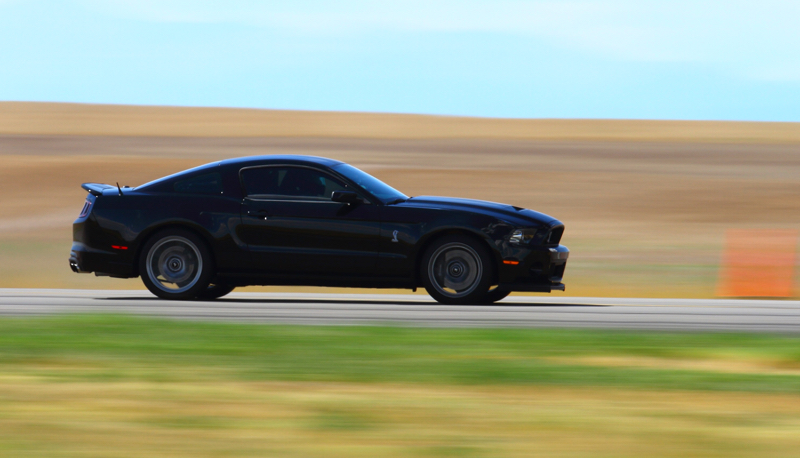 Performance Mods include:
- JLT 127mm CF Intake
- CFM Twin Jet 67mm Throttle Body
- BPS Oversized & Ported Plenum/Elbow
- VMP 2.4" Upper Pulley and 90mm Idler
- NGK TR7-IX Spark Plugs
- VMP Triple Pass-Dual Fan Heat Exchanger and Reische 170' Thermostat
- Vent-mounted nGauge (previously a Roush Vent Gauge Pod w/AeroForce Interceptor)
- Elite Performance & Tuning (Littleton, CO) dyno tune yielding 733 RWHP & 713 RWTQ
- Michelin Pilot Super Sport Tires on Base Wheels
- Bob's Oil Separator
- MGW Shifter
- Revan Racing Stainless Steel Brake and Clutch Lines
- Clutch-Assist Spring Removed
- BEL Pro500 Radar/Laser Detector on a Blendmount
- Boyo Front and Rear Cameras, integrated via Sync Lockpick
- Amsoil Lubricants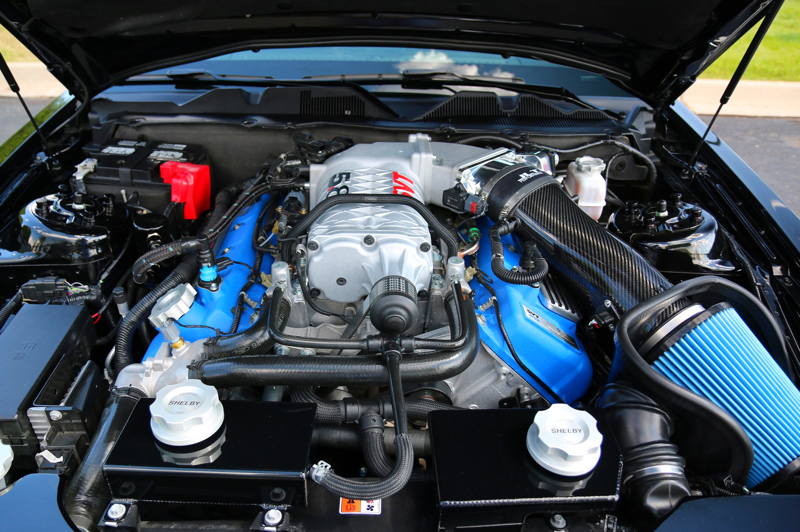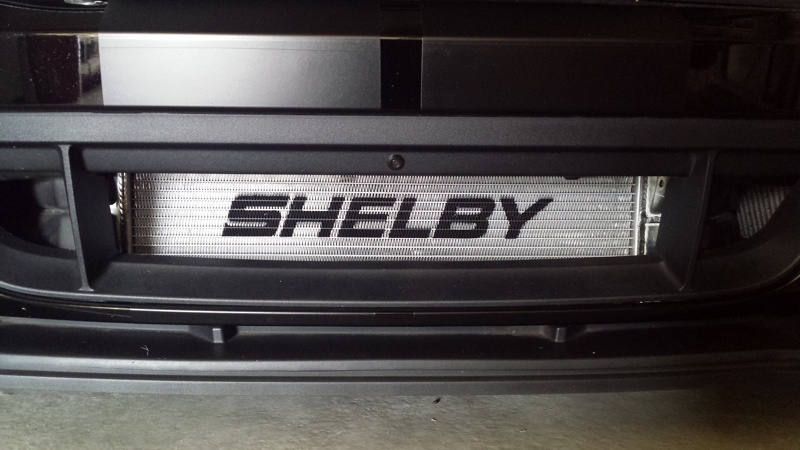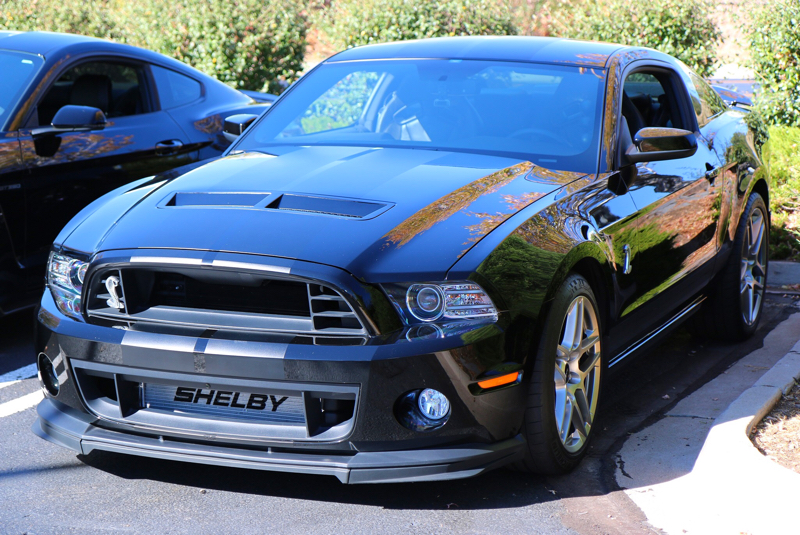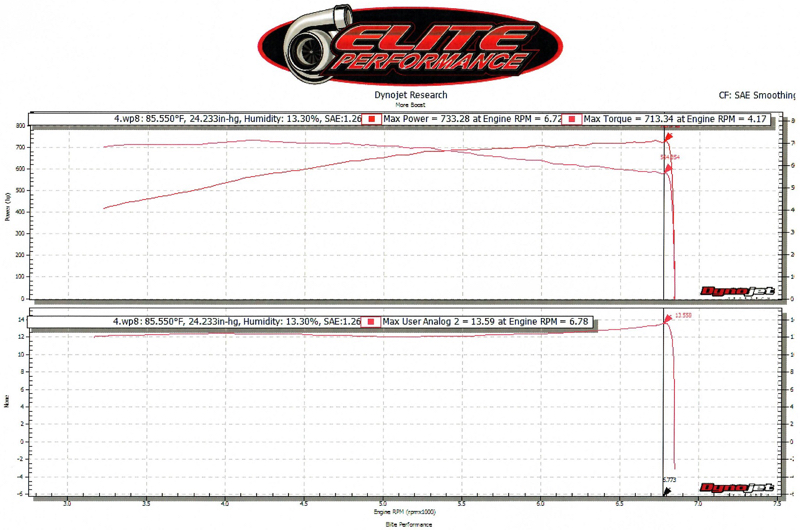 Appearance Mods include:
- Revan Racing Reservoirs
- Shelby Billet Engine Caps
- Powder Coated Coil Covers
- JLT Painted Radiator Cover
- FRPP Strut Tower Brace (recently removed to make way for 127mm CF intake)
- Jaeger Bros Stone Guards
- VLED 5K Driving Lights
- True Forged Heat Extractor
- Redline Tuning QuickLIFT PLUS Hood Struts
- SOS Triple Gauge Pod w/Ford Racing Gauges
- Viper Ultra Tint
- LED Map, License Plate, and Trunk Lights
- Raxiom Tail Light Sequencer
- Mustang GT Leather Steering Wheel
- WeatherTech Floor Liners for routine use / Lloyd Floor Mats for shows
- Shelby Dash Plaque
- CravenSpeed Stubby Antenna
- Adam's Detailing Supplies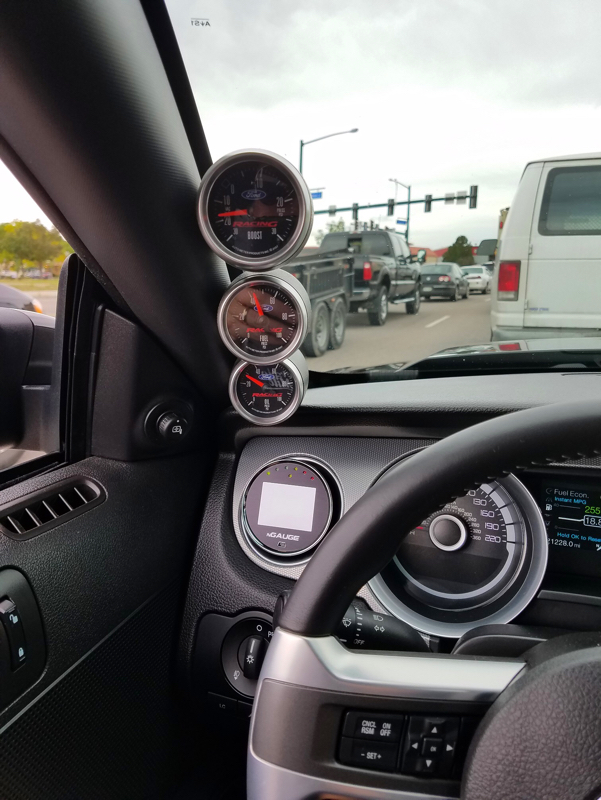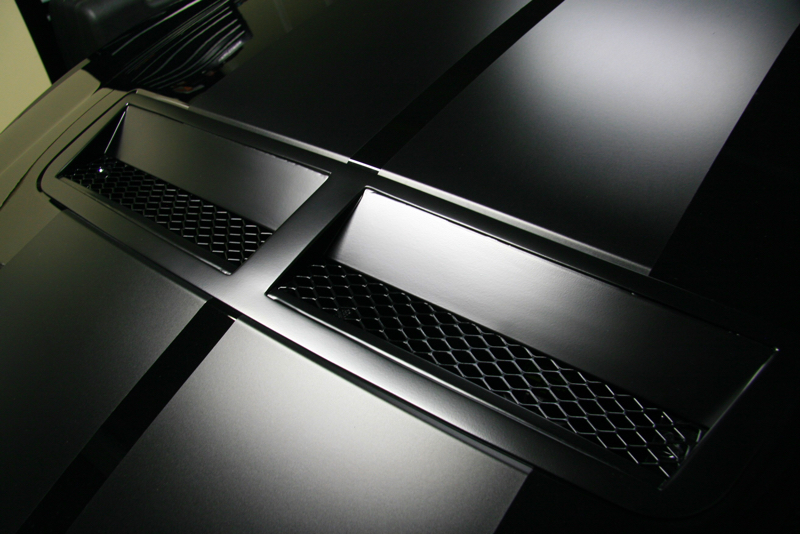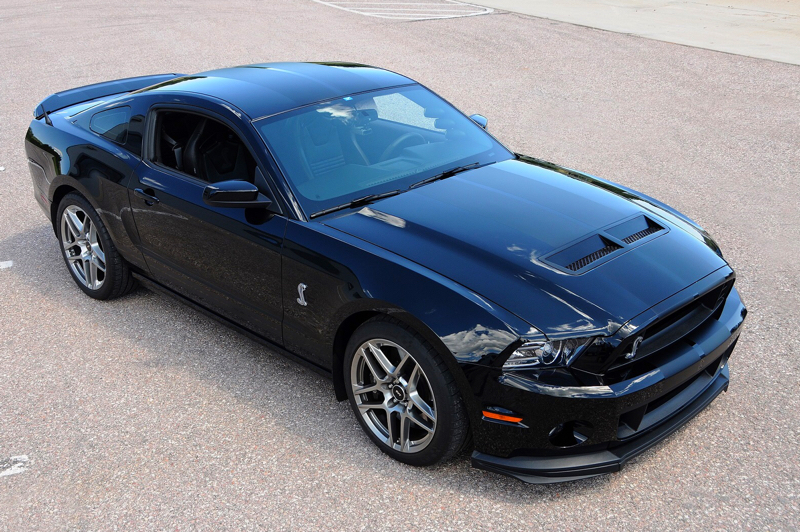 We've logged over 22K miles together, participating in countless car shows along the Front Range and four (1/2-mile and 1-mile) race events. She's earned numerous Best in Class and several Runner Up awards at the shows. She was featured on the cover of the USAF Academy's September/October 2014 "Blast" magazine. She's also won many of the races in which we've participated, reaching over 170MPH a few times. Future mods will likely include Gtechniq ceramic coat, Shelby (Super Snake) Wilwood Big Brake Kit, Michelin Pilot Sport 4S tires, and an upgraded clutch (trying to decide between Centerforce, Mantic, and McLeod). Future activities I'm considering, in addition to a slate of perennial shows, include the Silver State Classic and the Texas Mile.