2020 CFTP Red! 2011 Kona Blue
Discussion Starter
·
#1
·
Congratulations to TedShred for being FordGT500's April 2017 ROTM! Here is his story and his 2011 laser-engraved jewel!:
First off I want to say it's an honor to join the Ride of the Month club. I never thought that my car would be considered worthy of ROTM so a big thank you for the selection.
Something else I never considered is that I would own a Mustang. Don't get me wrong, I have pretty much always considered them to be great cars, but mostly thought of them as competition for the Covettes and Camaros that I grew up around. My dad worked for GM so that colored my viewpoint as a kid and followed me for many years after.
Going way back, my family were a bunch of gear heads so I guess it's in my DNA. My grandfather worked for the Cyclone motorcycle company in the early 1900's and built this snowmobile in St. Paul MN around 1915 out of the drivetrain from a Cyclone.
My mom's daily driver when I was a kid was this sweet 67' RS/SS Camaro convertible. Yes, that's me in the back seat.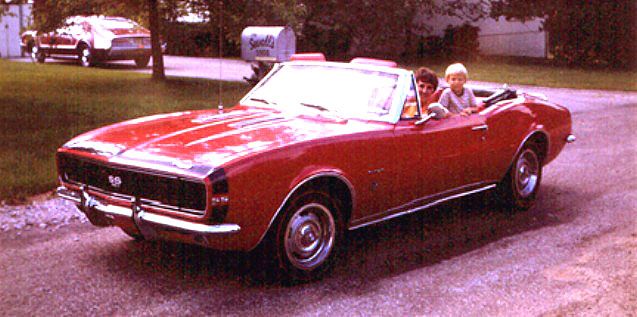 Dad's 1959 & 1971 Corvettes were a big part of my growing up years. We got the 59' when I was about 10. Dad,brother and I did the restoration. 43 years later the car's still in the family and still looks fantastic. The 71' vette was dad's daily driver. He traveled a reasonable amount, so I got to drive it to school when he was out of town. Got to be the cool kid once in a while.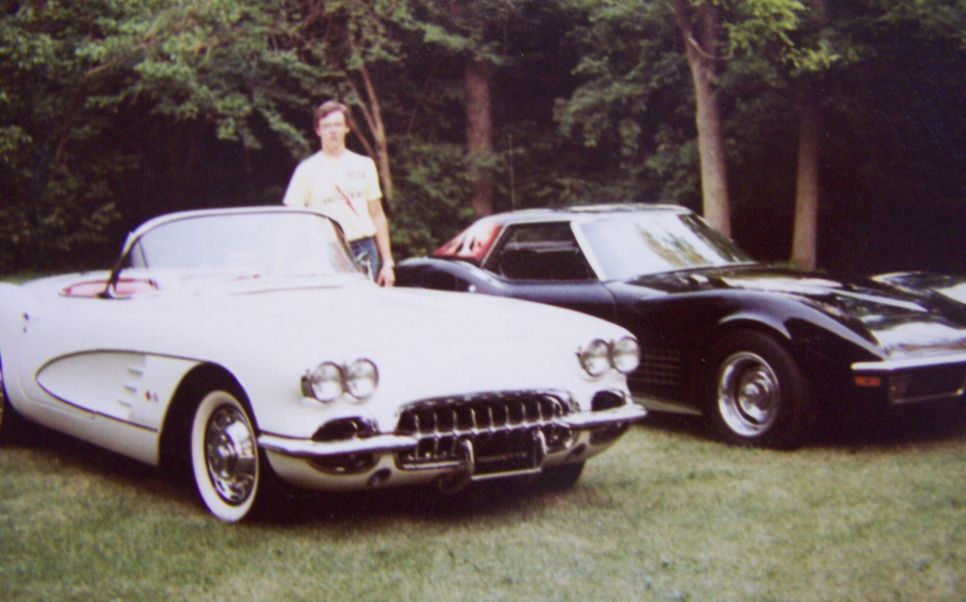 My first car was a 75' Cosworth Vega that I still have. Needs a lot of work to get running again, but plan to do that some day…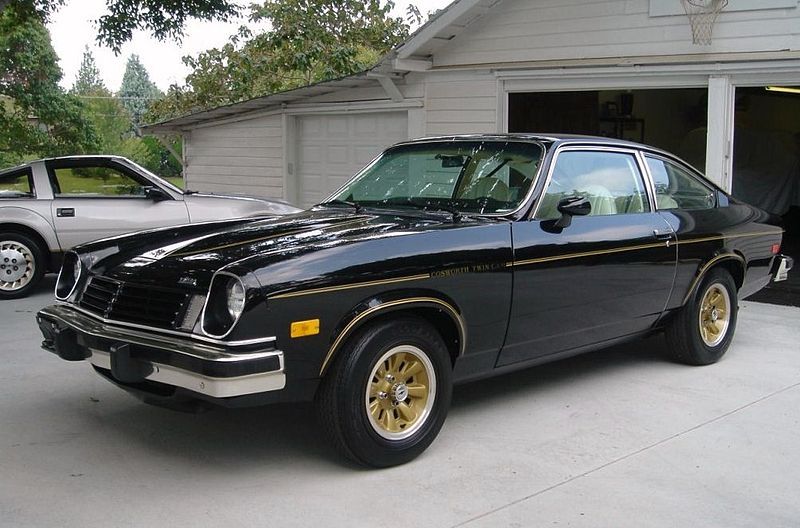 I broke from the GM mold and had a VW Scirocco & a GTI did some fun autocross in those cars. Fast forward a few years through kids and starting/running our laser engraving business… Next fun cars were Pontiacs - 99' Trans Am & 09' G8 GT, both fun cars. The TA has almost 200K miles and still looks and runs great.
Back in 2011, I went on a "spirited drive" with a local sportscar club. Just like old times I was driving my dad's latest Corvette, an atomic orange 2008 Z06 (nice ride for an 83 y.o. car guy). There was a 2011 Roush Mustang that caught my eye and got me thinking… it was time to break from the GM tradition again.
My plan was to pickup a few year old Mustang GT and then do some modding. Once I got to the dealer and saw some of the cars on the lot, I decided I didn't have time to do the mod-work so I should just buy something that was already done. Choices at that point were a 2008 Dan Gurney edition Saleen, 2008 Roush Black Jack and a couple GT500's. The wife thought I should get the Roush Black Jack, but I didn't want a black car. I thought the Shelby name had more street cred so I was leaning that way. I pulled the trigger on this bone stock 2011 Ingot Silver non-pp car. Since that day, my wife says I have done a full 180 and I'm now on the Ford train all the way. I know there will be more blue oval's for me down the road.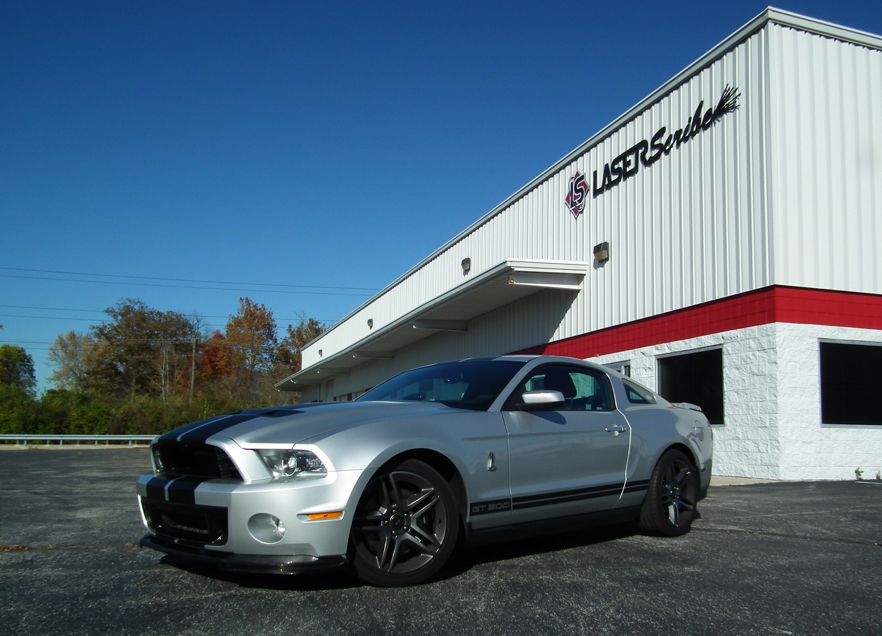 The mod bug didn't bite me quickly, just thought about some suspension work to try to hook better. Well, a little rear suspension work kind of snowballed and with the help (bad influence) of many on the forum it's turned into an ongoing project. The list of mods is much longer than I ever thought I would do (remember I said that I bought something already done because I don't have time to do the mods…) So far I've done all the work myself, including the custom laser engraving under the hood. Half the fun is turning the wrenches and having the satisfaction that comes from that.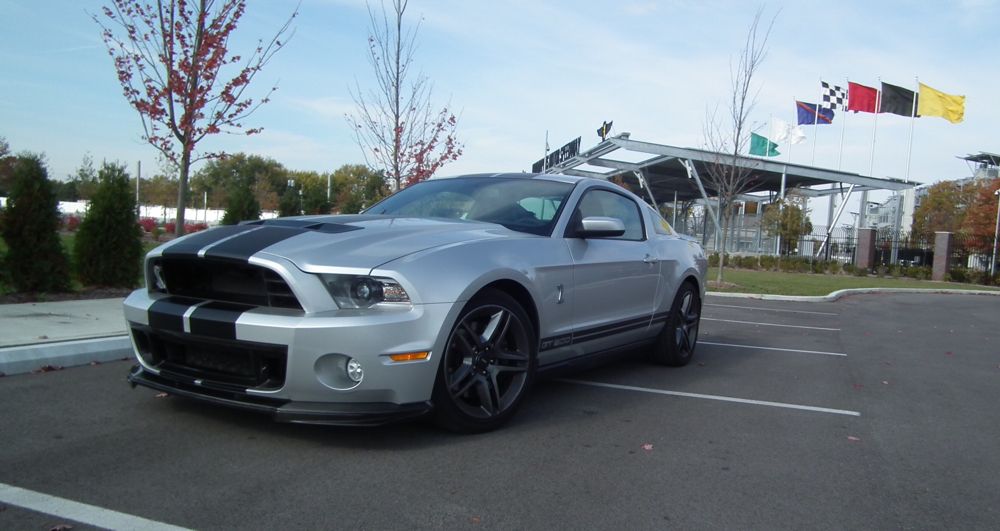 Here's the mod list pretty much in the order that I did them:
Continental Extreme Contact tires
MGP rear brake caliper covers
Dead Hooker 150 lb rear springs & adjustable perches
BMR LCA relocation Brackets
Bob's Billet LCA's
Fays-2 Watts link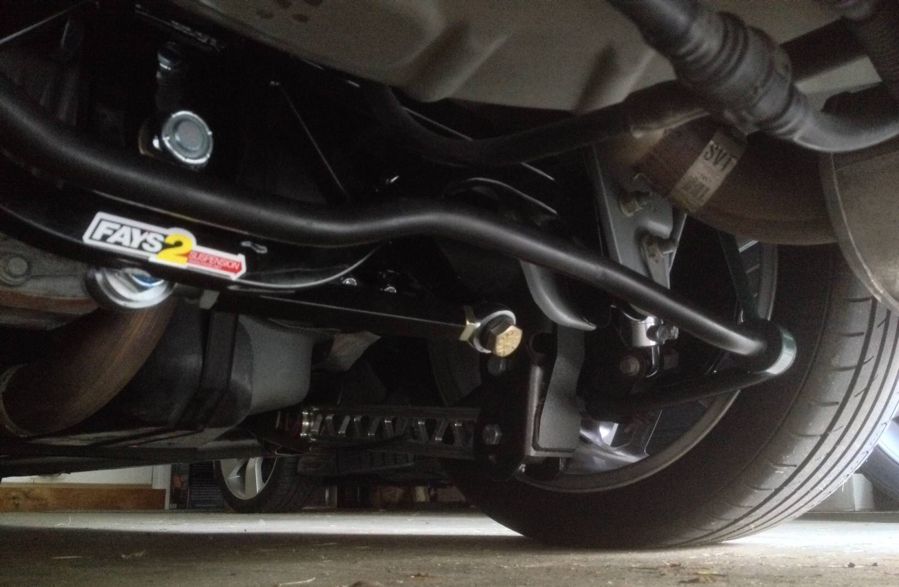 Viking Double Adjustable rear shocks
BMR Driveshaft safety loop
Drive Shaft Shop 1 piece aluminum shaft.
Now to the front of the car…
Seibon Carbon Fiber front splitter
Seibon Carbon Fiber upper/lower grilles (13/14 style)
Bob's pass side oil separator
Moroso brake reservoir cover
VMP Gen-2 supercharger
67mm Throttle Body
127mm JLT Carbon Fiber intake
56lb fuel injectors
Division X Billet fuel rails
Polished Aluminum Ford Racing coil covers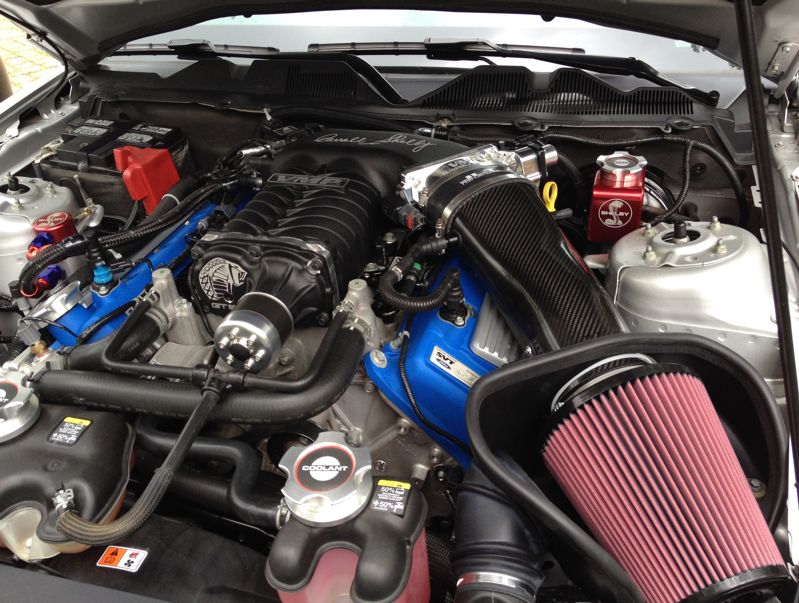 I think that's everything currently on the car… a few things still in boxes: C&R dual fan heat exchanger, C&R all aluminum radiator, MGW Gen-2 shifter, Ford Racing adjustable sway bar kit, & more…
Driving the car is the best part of owning a GT500, but spending time on this forum makes it even better. Long live FordGT500.com !!!