2008 Red Super Snake, 2019 Mustang GT
Discussion Starter
•
#1
•
Here's my story by request! :bluecap:
Well I made it back all in one piece! It was quite the road trip. I got up at 3:30 in the morning and left my house and picked up my buddy that was going to drive my truck and parts back. We were on the freeway by about 4:30 am after getting the truck filled up with gas and something to snack on. Fog, damn I hate FOG! It was very foggy for the first 100 miles of the trip. So foggy that CHP was pacing cars on the freeway at about 50 MPH. So we finally cleared the fog and after 430 miles and a few stops for food, gas and the mandatory bathroom break, made our way out to the front of SAI at around 10:30 am. Bud was out front and directed me to Adrienne's office. I then met Adrienne and she was great! Because of our later then planned arrival due to weather she gave us our own tour of the shop and museum.
Now mind you, my buddy that went with me is in no way considered a car nut. And he doesn't resemble our carnut either! He was amazed at the production facility and the museum. I actually got a real kick from just watching him. Well then it was off to do some paperwork and write that big check, back to reality! Signed my life away and handed over a check.
She continued to beat it into my head about the needed break in period for the rear end gears. I think she probably thought I might forget about it or that maybe it was important information or something.
As we were waiting for my car to be brought our she had all of my take off parts brought out so that we could load them into the truck. After some creative re boxing of the hood, we got it all in and secured with the help of Bud and another man that I never got his name.
Then I saw it coming out of a building for the first time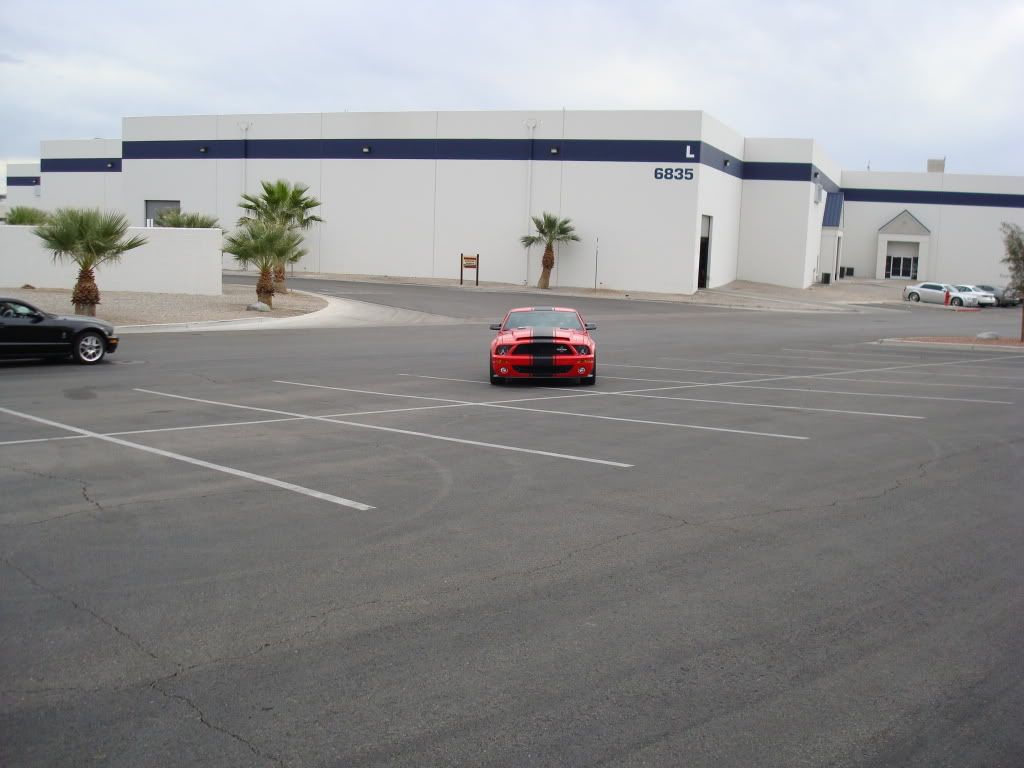 WOW was about all I could say. It looked so much different then the last time I saw it. It really does make an impression on you when you see it as your car for the first time.
Well after going over the car and checking several things out and getting it beat into my head about the break in
I was ready for the final inspection. I also met Donnie and he was great. He tried his hardest to convince me to do the break in while in Vegas and then take it to the 1/4 mile track that night and run it! But I thought that I might be living in the car if I didn't return home and spent the night in Vegas without my wife, it could get really ugly!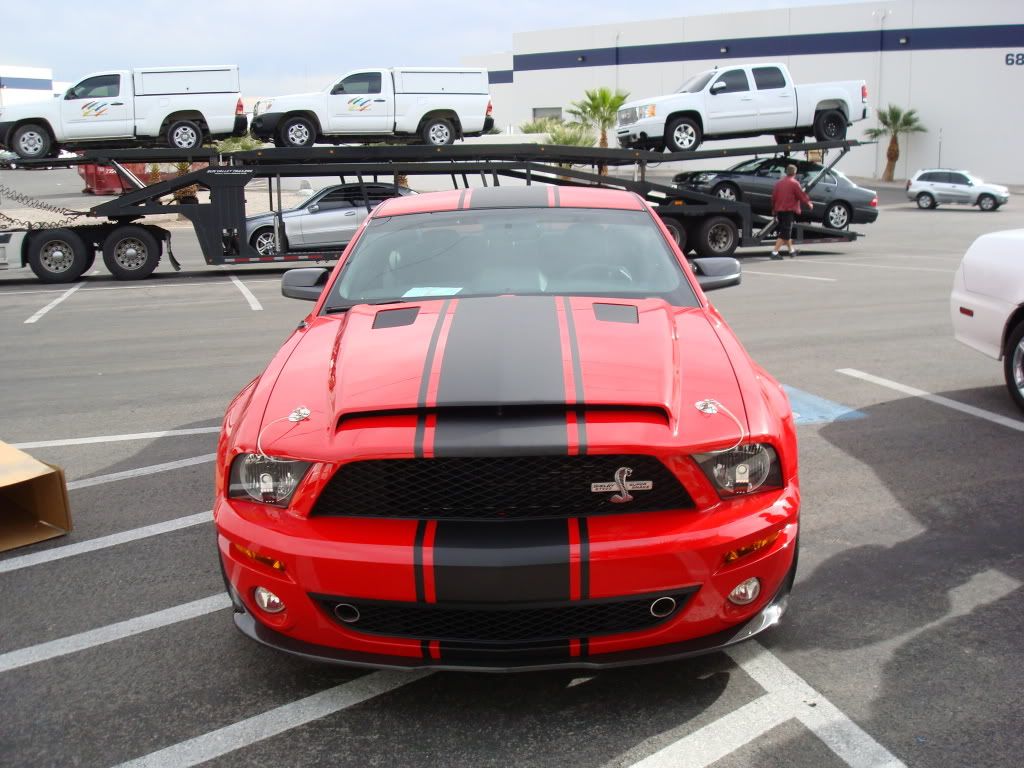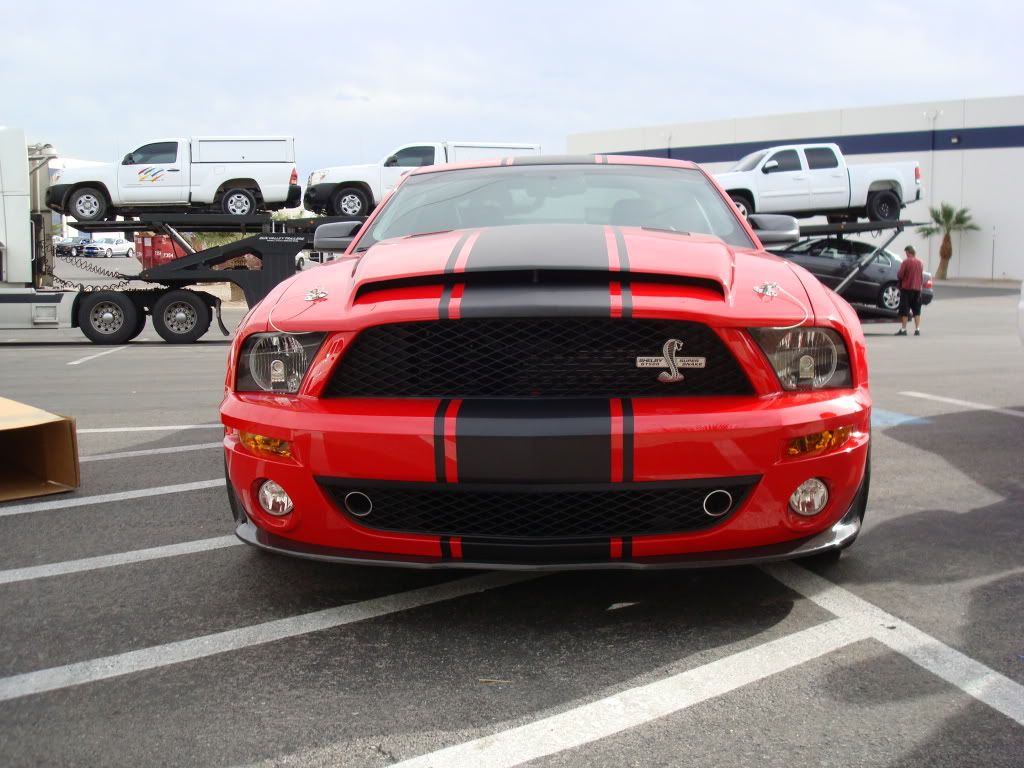 Then we took a fair well picture and I headed out on my maiden voyage for 25 miles and then back to the Shelby Cafe for some lunch and the 1 hour cool down. For the life of me a can't remember the guys name on the left in this picture. He was one of the guys that did alot of the work on my car. He was great and even though he didn't want to take a picture, he obliged my buddy.
Well driving this car for the first time was alittle weird. It had been 10 weeks to the day since I had driven it and boy did it feel different then I remembered it!
Put real close to 25 miles on it and went to the Speedway for another photo op!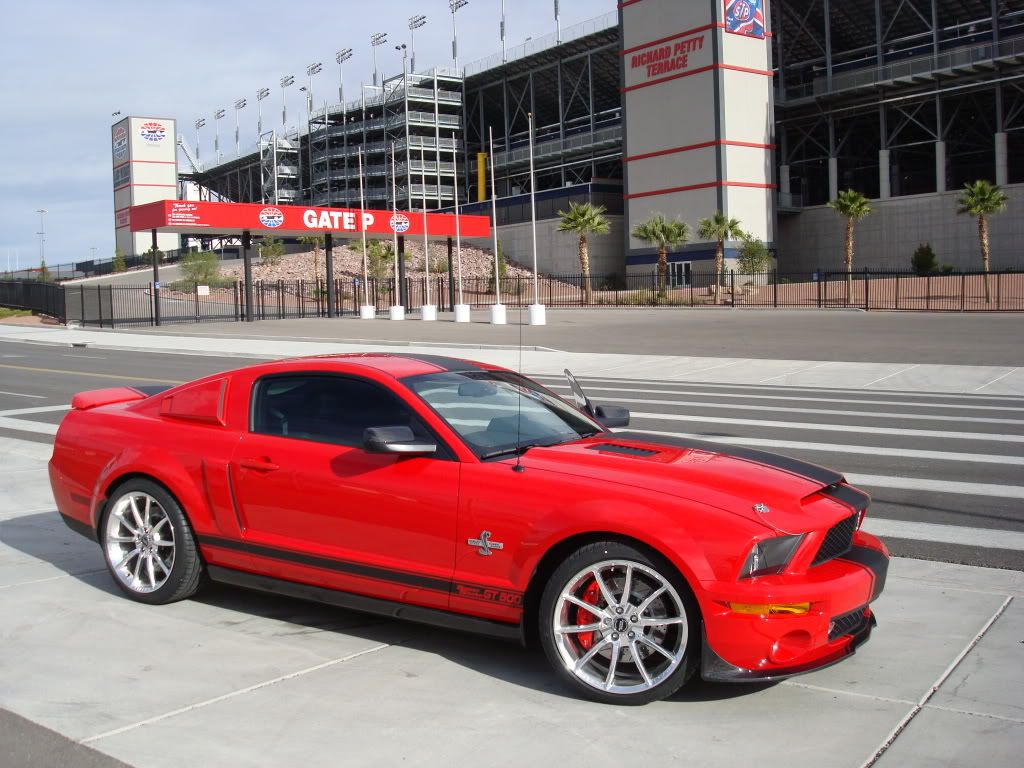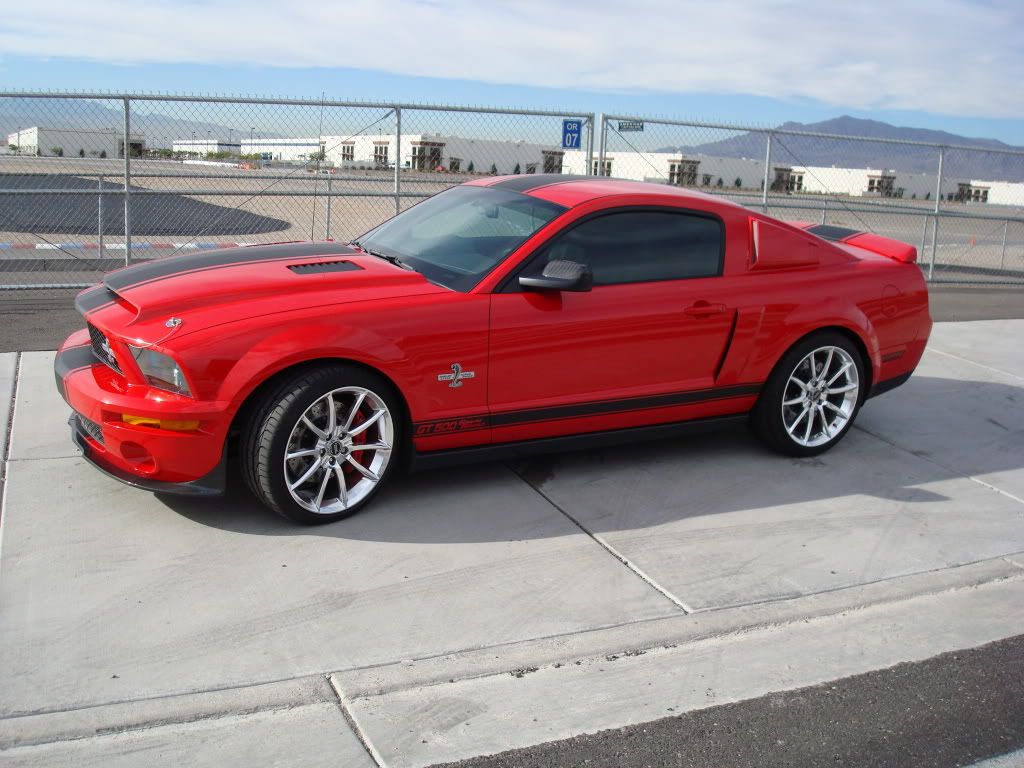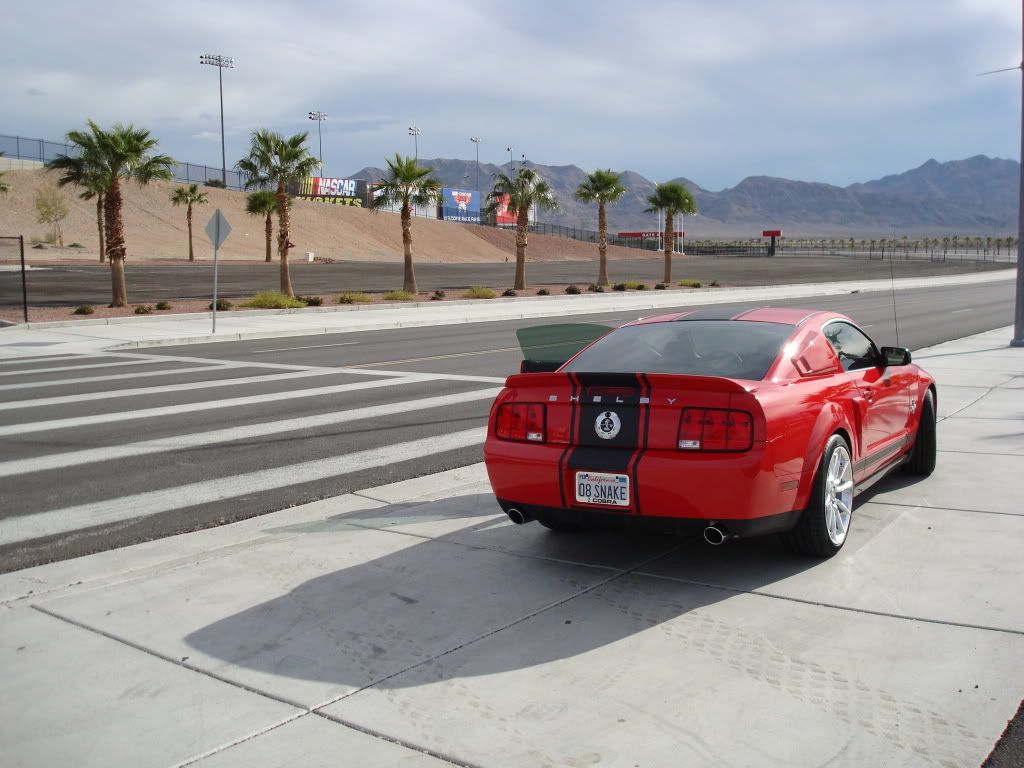 I also grabbed a couple shots of the road course while I was there. Sorry if they aren't great pics but that's the best I could do.