2008 Red Super Snake, 2019 Mustang GT
First off, a big
THANK YOU
to several people that know who they are and for the security of the nation must remain unknown!! Thanks!
And Thank You to everyone that has helped me out by giving me a bad time about my car, stories of theirs or just good information!
My car came in last night and I couldn't pick it up till today because of work. I drive down there with my Fiancé and Mom in tow. My mom's a car nut too! Well I drive up and I see my Salesman standing out side waiting for me and my car in a coned off area with a sold sign on it!!!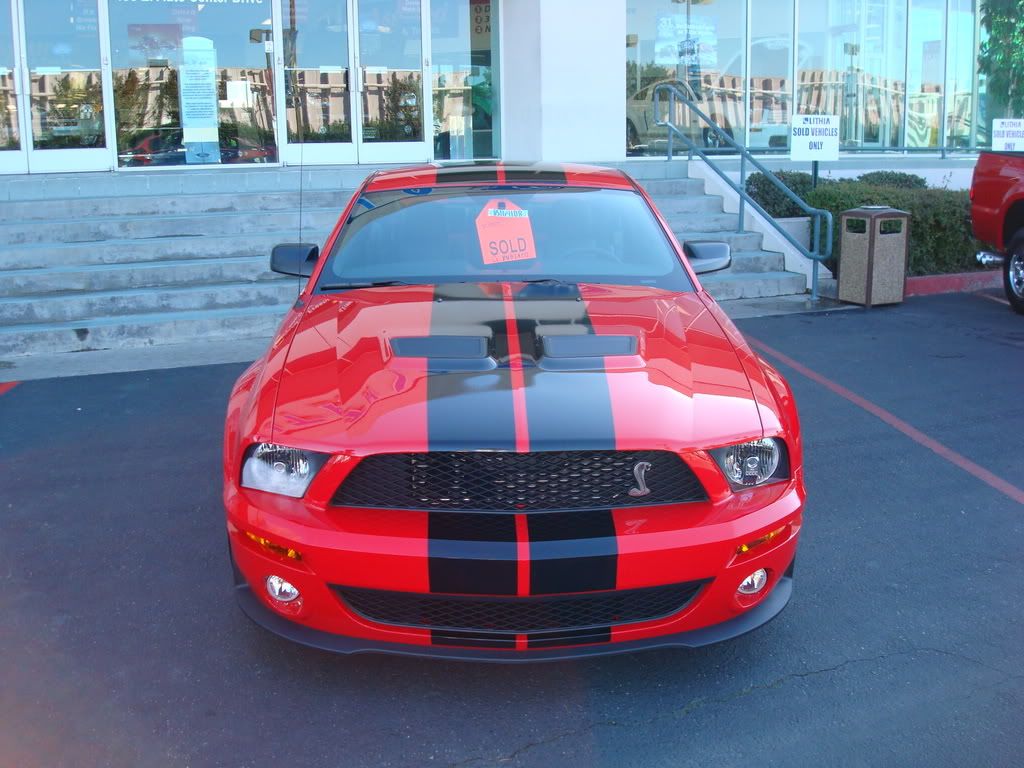 It was the first time that I had seen the color and stripe combo in person! Man was I happy.
Gary tells me that there was some problems with my car. The passenger side headlight had condensation in it and they already ordered my a new light. The right front passenger side tire also had some damage to the sidewall. A new tire is on order to replace the damaged one. Besides that it looks flawless! The paint looks very good and I could not find any problems. It was clean but I will check again this weekend when I wash and wax it.
Got the paperwork done and about an hour later drove off after pre fight briefing. What a great dealership! They intorduced me to everyone and Gary went out of his way to keep me informed.
So here are some more pics of my car. What a blast to drive. It doesn't want to go slow and is just fun to cruise in. Get's some looks too! Had 11 miles on it when I got it. :happy feet: This thing is serious fast!!!!