2020 Rapid Red/black 2011 Kona Blue/white
Ok, so here's my install thread. Let me preface this with I am NO mechanic. I've changed some spark plugs on my mower and that's about it. I am fairly handy and can figure most things out, but it takes me at least twice as long and mistakes are made along the way. With that being said, the FR750 kit comes with some decent instructions. Unfortunately they are black and white which makes it difficult to see some of the pictures. Some pictures have a dark arrow on a dark background and you can't really see what they are pointing at. After my install, I spoke with Jeff at Whipple who apparently made the instructions. I pointed out a few errors and they may have them fixed for the next guy. He also said he could email out the COLOR INSTRUCTIONS! That would have been good to know prior to the install. I did find a couple threads on various chat sites that helped, but none were all inclusive. Also, the 2011+ 500s are slightly different.
So let's get started. First the kit: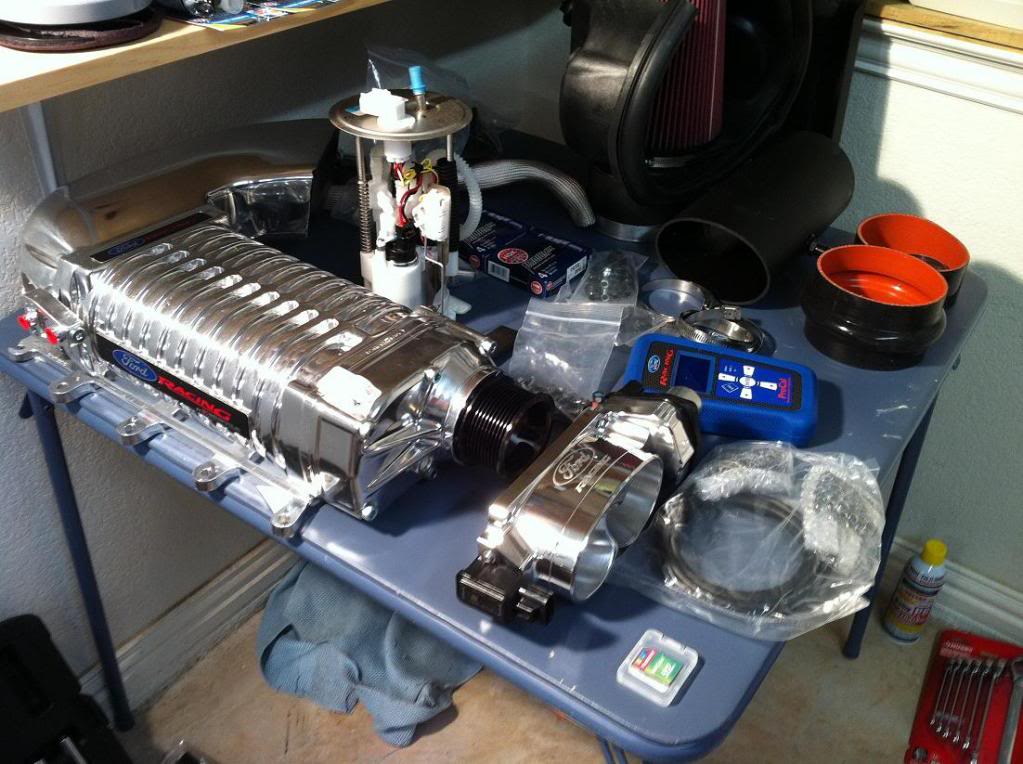 It looks fantastic!
Next, protect the car: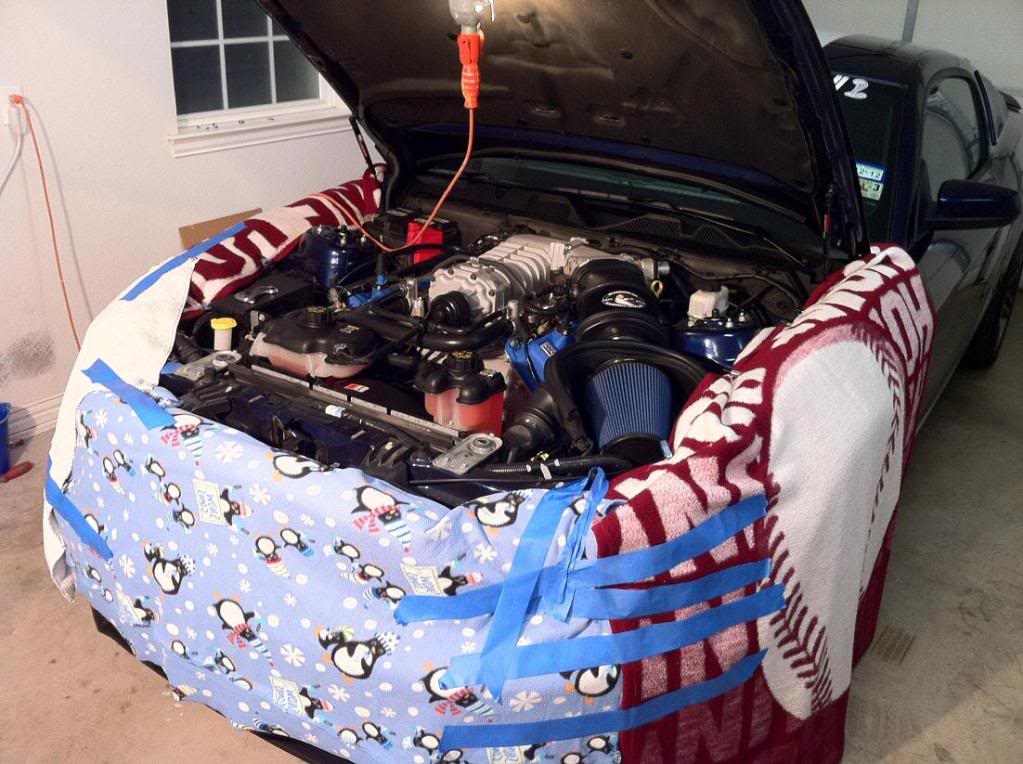 Before you do anything else, move your driver's side electric seat all the way forward so you are not cursing later trying to install your fuel pump with no space once the battery is pulled. (happened to me)
Note, the instruction manual switches back and forth between inch pounds and foot pound for your torque wrench! Make sure you watch for this.
Take off radiator cover. Black plastic push in pins pop up to release.
The installation steps from the manual:
1. Blow off engine with air hose to get rid of debris. If dirty, steam clean.
2. Remove fuel pump relay. This is really the first mechanical step in the manual and it is jacked up. The picture points to an empty space in the fuse panel. The owner's manual points to the other side (also an empty space). Something called a Fuel Sensor (Shelby only) is indicated in the manual and points to the relay below. I pulled it and tried starting the car per the instructions. It didn't start, but there was still a lot of fuel, although not pressurized, in the rails. (EDIT: after another project - painting my fuel rails, I discovered there is a fuel pump relay fuse... it is at the other end of the white arrow line in the picture and is a small fuse; #13. I pulled that and tried starting the car and again it didn't start, but there was less fuel in the rail this time).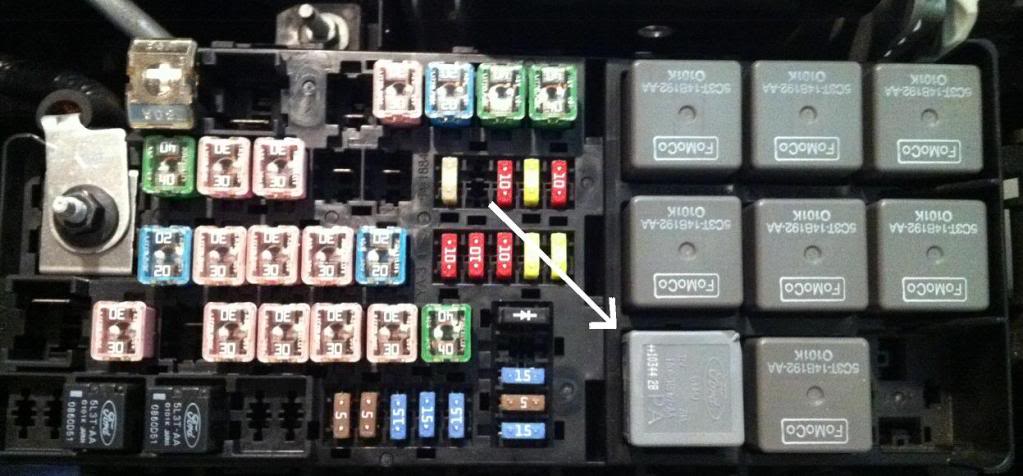 3-6. Remove battery and tray. The long bolt in front of it releases the hold down. 3 bolts hold the tray in.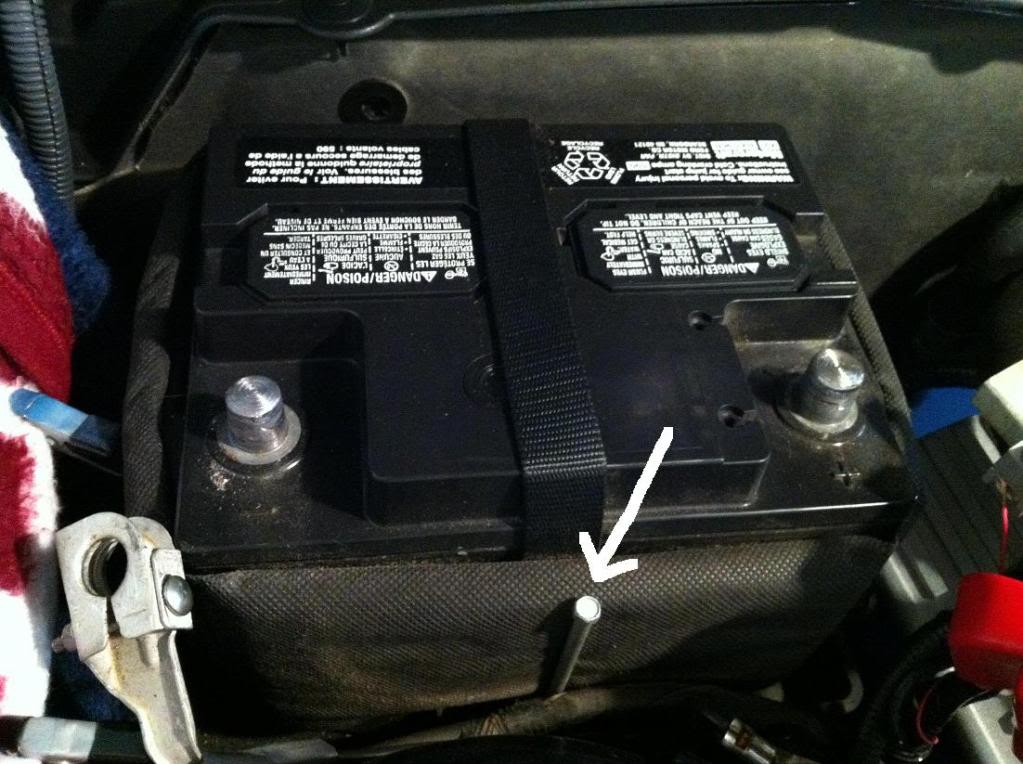 7. Disconnect electrical connectors:
A. MAF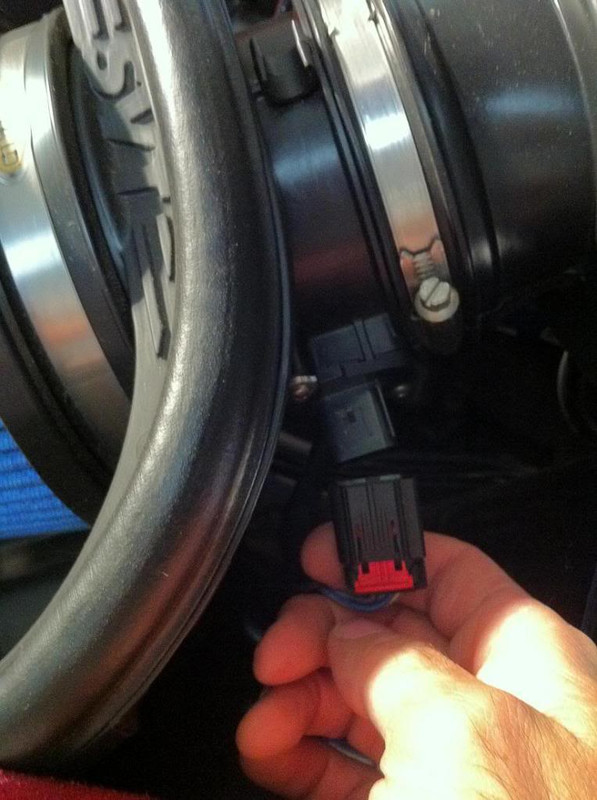 B. Electronic throttle control: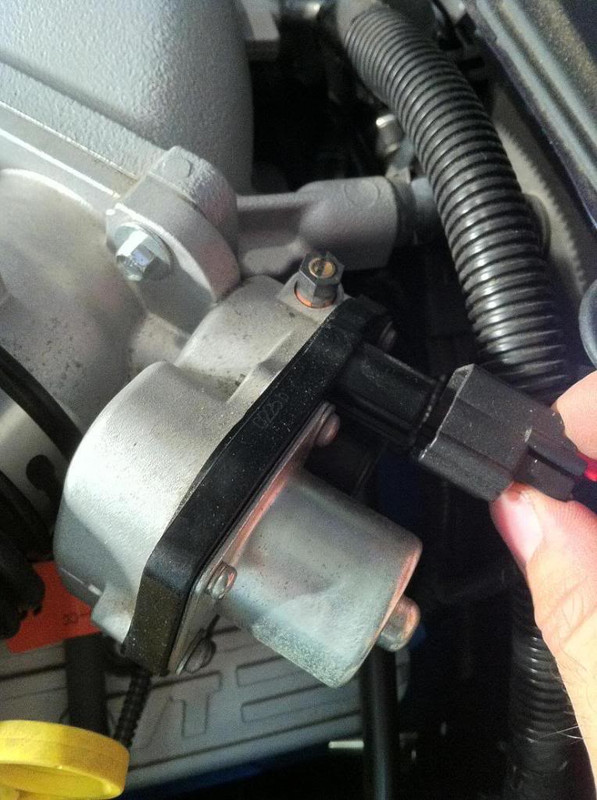 C. Throttle position sensor: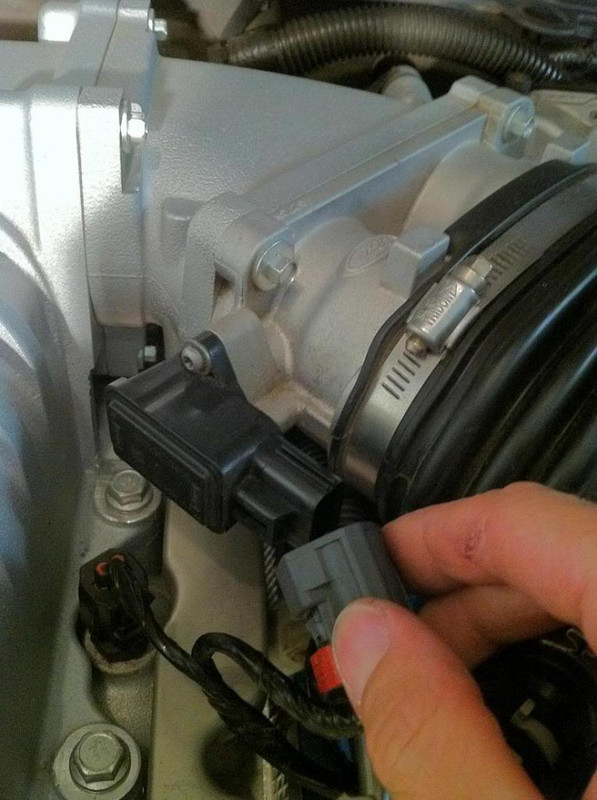 8. Disconnect plastic breather hose from passenger side valve cover. Push green tab on bottom and pull.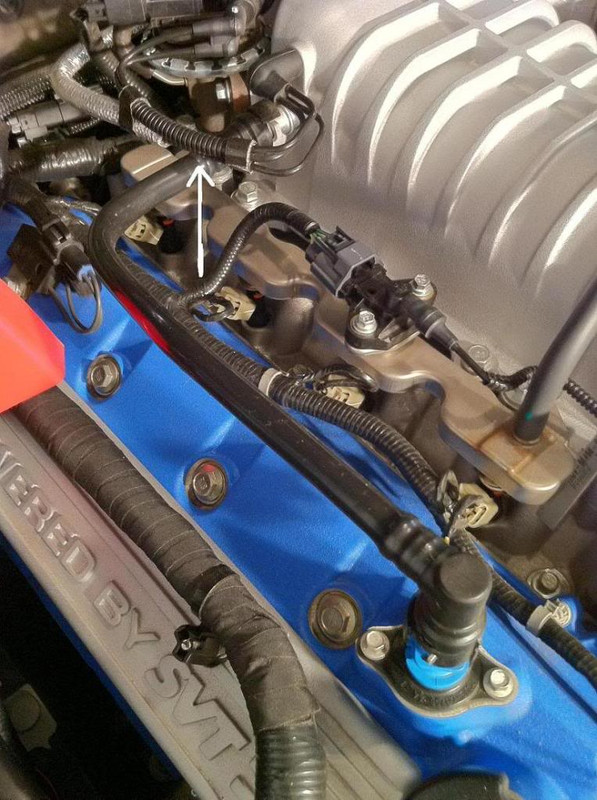 9. Disconnect rubber 90 degree fitting from air intake tube.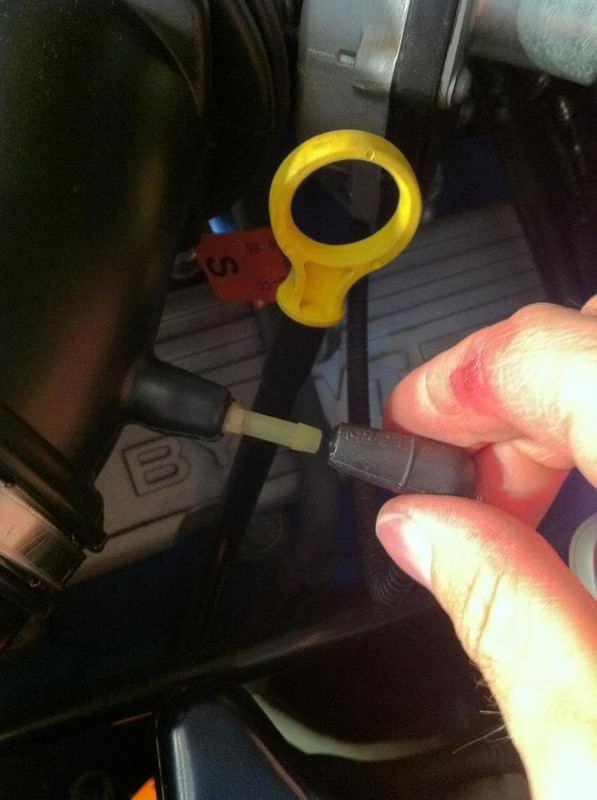 10. Disconnect plastic PCV hose fitting from driver's side intake manifold. (again, press green tab on bottom and then pull)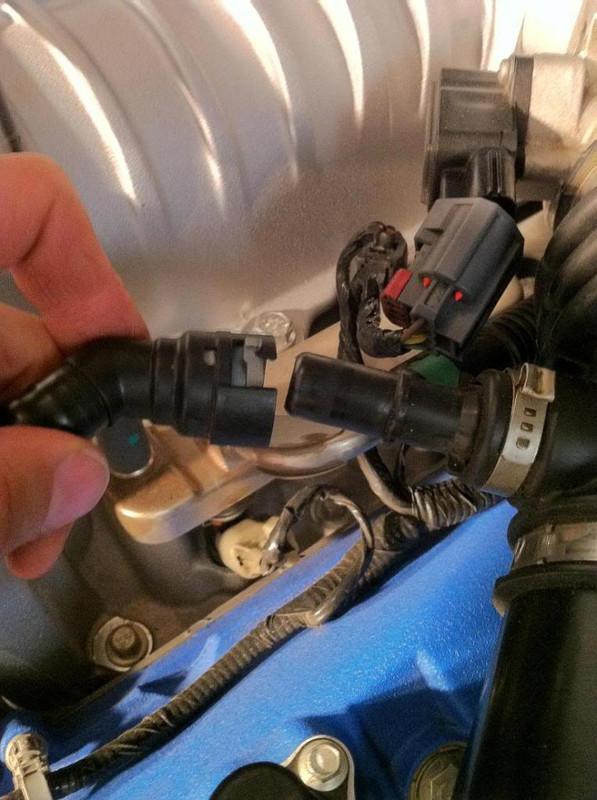 11. Remove hose clamp securing rubber inlet hose to throttle body and air box.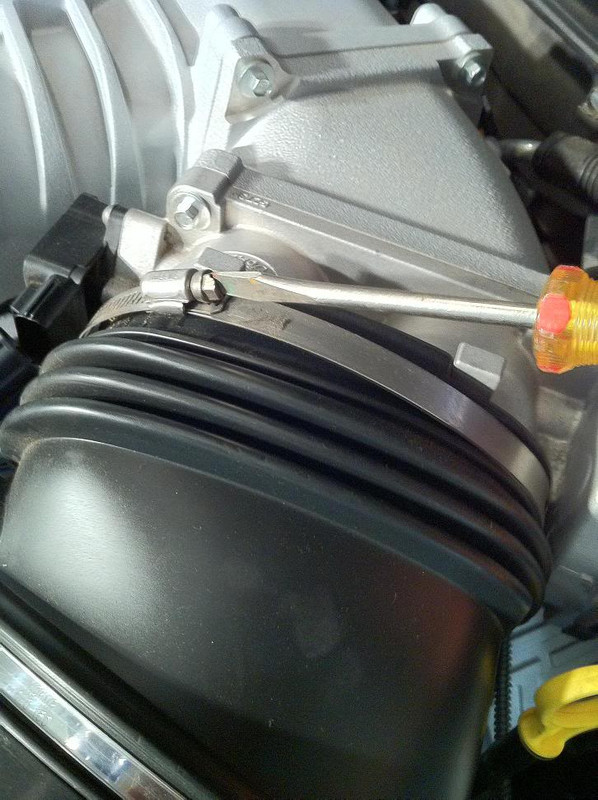 12. Remove plastic air inlet between MAF and throttle body.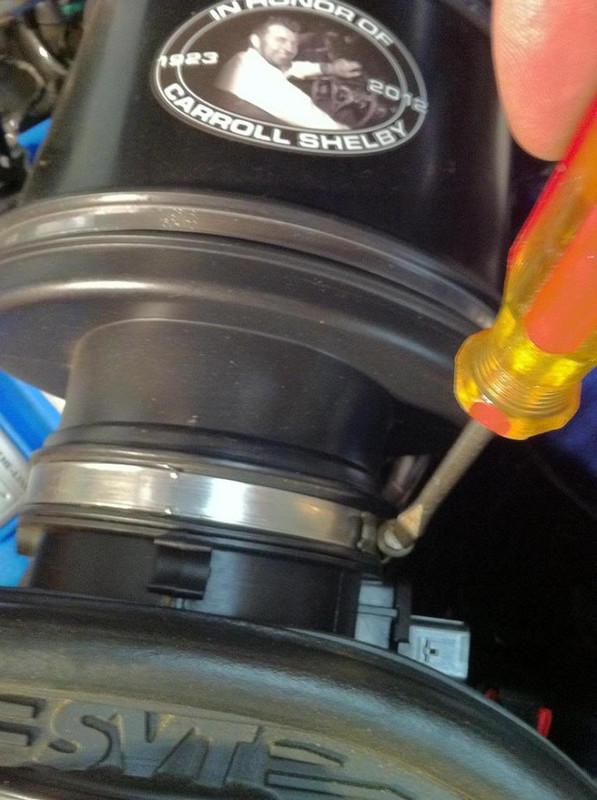 13. Remove air box from vehicle. (for an 11+, you have to pull off the cold air feed tube. There is one large bolt holding down the filter casing. Under the filter casing, there are 2 push-in connectors holding a wire harness to the filter casing - pull them out)