2020 CFTP Red! 2011 Kona Blue
My oldest son and I installed caster camber plates on his 2011 5.0. I'm posting it here because it will help with installs on GT500s, which are basically the same in this regard. We lowered his car awhile back and thought all was well until we put his car on the lift and saw the inside edge of his front tires worn down to the cords! He got these plates: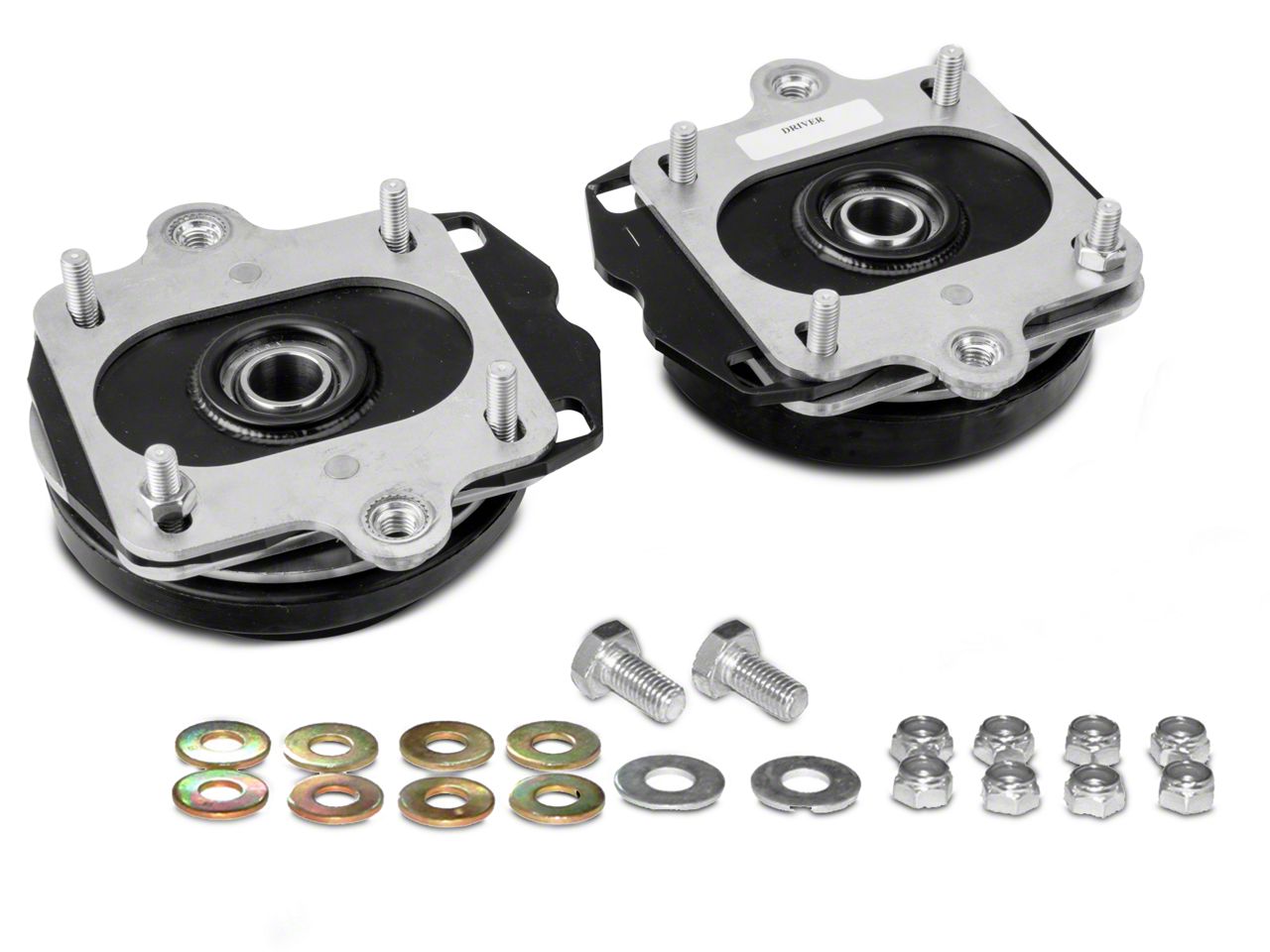 FREE SHIPPING! Perfect Alignment for Street or Strip. Whether you spend your time on the track or the street, you need a good alignment. The adjustability that

www.americanmuscle.com
Got the car elevated and pulled the front wheels. You could do it by raising the front only:
Trip to the tire shop to swap the damaged tires:
Removed the strut tower brace (10mm)
Removed wire harness clipped to strut. We had previously broken this and had it zip tied. Also remove the 10mm bolt that holds the brake line on the engine side of the strut. I didn't snap a pic of this.
Remove sway bar end link 18mm nut. There is a "nut" on the backside you can get a wrench onto to hold the bolt. You can't see it, but my finger is pointing to it in the second pic.
Support the rotor with a jack stand to take pressure off the strut bolts. We lowered my lift a bit to raise the A-arm.
Remove two 18mm lower strut bolts. Hold rotor to prevent it from swinging outward.
Run zip ties through the top hole to the sway bar to keep the rotor held in place otherwise brake line damage can result.
Remove strut top nuts (four 10mm) while holding strut and then carefully pull strut out.