FS: 2012 Shelby GT500 "Red Mamba"
---
Hey guys,
It brings me a tear to my eye to sell my beloved GT500. Its been down a year for this build and it finally gets finished and I have to sell. Where I am moving, there isn't a place this bad-boy could handle, gravel roads/woods, closest track, 4.5 hours. I'm now looking to get into a new truck. I purchased the car last year and after putting some fun miles on it stock, I decided to build it into a national powerhouse. The car has 6,900 miles on it before the build. It
currently has 409 miles on it from its brand new build from ground up
.
This car has been built top to bottom and inside and out to be the monster it is and be able to lay down its power. I am the only owner and purchased the car last year BRAND NEW. MPR built the Engine and other components and Power by the Hour in Florida built the car for me. Ken Bjonnes from LUND RACING tuned the car
producing 1,021 RWHP on only 22lbs of boost on E85.
This car is scary at 1/2 throttle....very..but drives like butter. Could daily drive it honestly is drives so smooth.
Car has bad-ass nitrous setup but has
NEVER
been sprayed on build. It was put on to help cool the blower and intake charge while giving a little power. Cant get greedy! Engine was built to withstand 29lbs boost. Lots of custom parts made for this car from JLT intake to Nitrous plate by NX/ countless others. Here is the build list.
I have EVERY LAST PENNY in receipts that's been done to this car
. Well north of $120,000 in parts and labor (including car). There has been no expense spared in this car, even down to the $2,000 Technocraft T2 race seat!
2012 GT500 Build
Cosmetic:
Silver Horse Racing Louvers
Bolt On Hood Strut Kit
Trucarbon Carbon fiber Hood
Quick-latch billet hood pins
Custom Painted lights/badging
Custom Painted Calipers
Windows Tinted 5%
Exhaust:
Kooks Stainless Long Tube Headers
Kooks Gt500 Off-road X Pipe
Magnaflow Race Bullets
Turn Downs
Suspension:
Steeda Fully Adjustable Coilovers
Steeda Ford Mustang Billet Rear Lower Control Arms
Steeda Mustang Lower Control Arm Relocation Brackets
Steeda Mustang Drag Adjustable Upper 3rd Link
Steeda Mustang Adjustable Pan hard Bar
BMR K-member
BMR Adjustable A-arms
BMR Frame Support
BMR Anti-Roll bar
Brakes:
Brembo Slotted Rotors Front/Rear
SS/Carbon braided lines
Motol-600 High Temp Brake Fluid
JPC Line-Lock w/ push button
Wheels/Tires:
Cor Precise 20" 3 piece wheels (Street)
Nitto Nt05r - 315/35/20 Rear, Nitto Invo front
Drag Pack Setup Weld Racing
RTS
Tires (MT ET Street 325/50/15)
Front-Skinnies
Engine Bay:
Afco Dual Pass Heat Heat Exchanger
JLT Dual Oil Separator Passenger/Driver side
Metco oil cover breather
LP Intercooler Pump Upgrade
N2MB Racing WOTBOX
Injector Dynamics 2000cc Injectors
Division-X return Style Fuel system
Nitrous Proflow Wet kit
Nitrous Express Plate System 50-75-100-125 JetPak
Nitrous Express SAFE fuel System
Whipple 4.0L
Whipple 160mm Monoblade TB
Green Power Belt
M-H Intercooler "The Tank" dual tank setup
Thump RRR Racing GT500 Heavy Duty Billet Belt Tensioner
Reische Performance GT500 170deg Performance Thermostat
Battery Relocation-trunk
Engine Internals:
FM 8-7250CH Rod bearings
FM 153M Main bearings
ARP Custom main stud kit
ARP 156-5002 Side bolt kit
Internal balance Billet crankshaft
Diamond hone with torque plates
Manley Billet I-Beam rods with ARP 2000 bolts
Diamond custom Pistons Ceramic Coated
Trend H-13 .200 wall piston pins
Total Seal AP steel ring package
Stage 3 CNC ported heads and hand finished,-5 axis valve job
Pac Custom titanium valve spring package
Pac custom titanium retainers
Bullet custom billet Camshafts
ARP 256-4001 2000 Series head stud kit
Cometic custom head gaskets
Ford complete gasket kit
Brisk Silver Racing Spark Plugs
Transmission:
MGW Short Shifter
McLeod Custom RXT twin disc Clutch with Lightweight Steel Flywheel
DSS Aluminum 3.5" driveshaft
Detroit Locker 8.8" 31 spline differential
Interior Gauges:
AutoMeter Digital Proshift Gauge
AutoMeter Digital ProComp A/F Gauge
AutoMeter ProComp Boost gauge
Aeroforce Interceptor Dual Gauges
ProComp Nitrous Pressure Gauge
Tig-Vision 10pt. Cage
Interior:
Nitrous Pro-flow tank with Billet tank holder
TechnoCraft T2 Carbon Fiber Race seat
TechnoCraft Suede Inserts
TechnoCraft Billet Aluminum Seat Brace
Tuned by Ken Bjonnes from LUND RACING on E85.
Highest HP 2012 Shelby GT500 in the country at 22 lbs of boost-no spray. 1021 RWHP
. Motor is built to handle 29lbs of boost.
Motor still has Gibbs Break In oil!!!! Ready for a Synthetic change and go.
6,900 Miles on the car, Only 409 miles on Car Build. All Documented from shop mileage.
Im the only owner and bought it brand New last year. Put 6,000 miles on it, then decided to build it to what it is now.
C
AR HAS NEVER BEEN RACED...NEVER SEEN THE STRIP
. Just car shows. Although that was the plan eventually for the strip. Was about to pull the trigger on an Automatic conversion.
If anyone needs contacts or references on this car, feel free to ask. This car has seriously never seen the 1/4 and it hurts me, but its ok. I'm moving past the big HP stuff after my first child was just born.
All Receipts to everything that's ever been done to this Car.
Over $120,000 (including Car)
Any questions on the car, feel free to give me a shout.
$80,000 FIRM.
Check out the youtube video my buddy made. I was told to put on 500 "break in" miles before bringing back and changing the Gibbs break in oil to fresh synthetic. The 409 miles are highway pulls (not full throttle), cruising speeds, and in town stop and go to properly seat rings and break in clutch.
https://www.youtube.com/watch?v=pXqhiST7OgI
https://www.youtube.com/watch?v=IJyQKjokiaU
---
When I die, I want to die like my grandfather—who died peacefully in his sleep. Not screaming like all the passengers in his car.
Senior Member
Join Date: Aug 2011
Location: Indianapolis, IN
Posts: 5,045
Re: FS: 2012 Shelby GT500 "Red Mamba"
---
Senior Member
Join Date: May 2012
Posts: 662
Re: FS: 2012 Shelby GT500 "Red Mamba"
---
Wow!
Saw some Youtube vid's of this beast. One of a kind!

Good luck
---
2012 SVTPP, TVS w/2.5, CJ65, JLT127, 170° t-stat, AFCO dual fan HE, Catless H & Borla S-type, FRPP springs, 20X9 20X10 Alcoas with 275/35 & 285/35
Re: FS: 2012 Shelby GT500 "Red Mamba"
---
Amazing................
---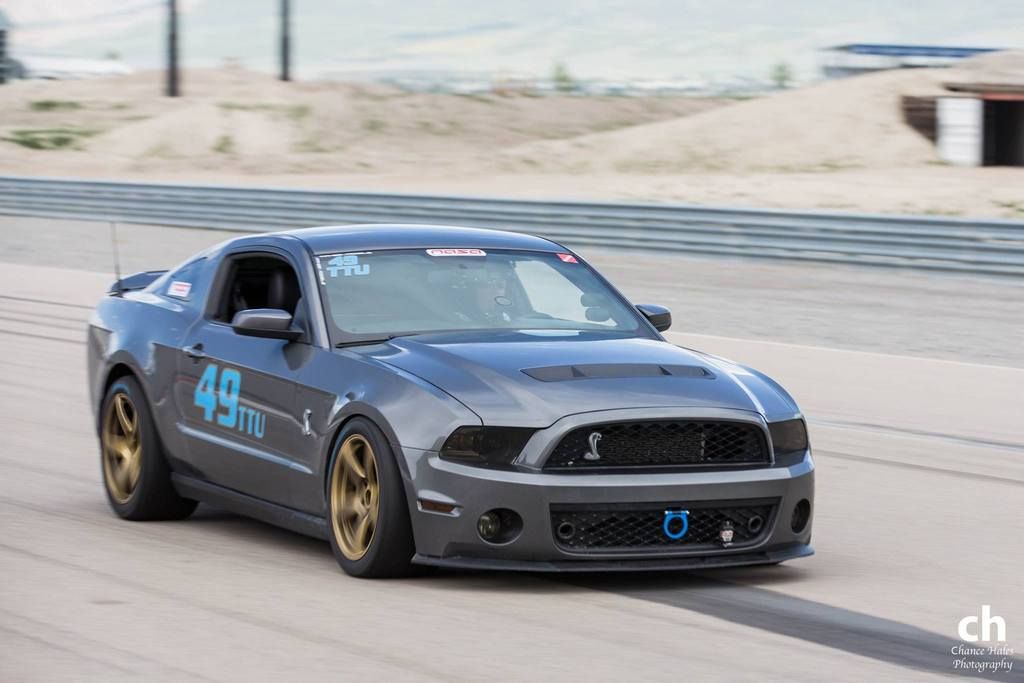 Re: FS: 2012 Shelby GT500 "Red Mamba"
---
That is one amazing Shelby! It's incredible what you've did to this car. Worth every penny.
---
2008 GT500 | VMP 2.3 TVS w/ 2.5" IC pulley & 90mm idler, FRPP 65mm CJ TB, JLT 127mm Carbon Fiber CAI, Afco Dual Fan HE, VMP Tuned SCT X3, 637rwhp, 627 rwt

#97 of 6,513 coupes; #12 of 1,278 in Ebony, Ordered May 21, 2007, Delivered to dealer August 21, 2007, Drove home August 24, 2007...Died October 15, 2012
Re: FS: 2012 Shelby GT500 "Red Mamba"
---
Thanks everyone for the kind words!!! the truth is, I question selling it every minute. It literally breaks my heart! but in all honesty, Im moving back to Minnesota and where im going, its a lot of offroad type driving, country boy. A far cry from the beautiful roads down here in Florida!. I could just get a truck, but trying to be responsible now and sell a toy for it. Just had a baby last month and its amazing! If I cant get it sold, then Ill just have no choice but bring it with and store it, hopefully pass it on to my son one day.

Here is another video my buddy made of some highway pulls. He has a 13' 5.0, and my other buddy has a jeep SRT8 with 750 RWHP and ran a 10.4 1/4 mile..you will see how my shelby pulls away effortlessly at about 90% throttle.. Not sure if anyone here has had an opportunity to ever ride or drive in a 1200 hp car that drives like it did off the lot, but its violent yet beautiful! That's due to proper a proper build and spot on tuning. Enjoy!

Make sure to watch it in HD to get that nice quality sound!!!

cars in video
Jeep SRT8 750RWHP
Ford 5.0 460 RWHP
Ford Shelby GT500 1021 RWHP

---
When I die, I want to die like my grandfather—who died peacefully in his sleep. Not screaming like all the passengers in his car.
Currently Active Users Viewing This Thread: 1

(0 members and 1 guests)